2013 New England Field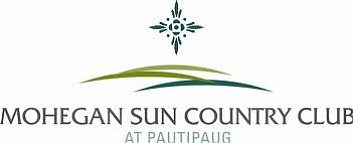 Monday, August 12, 2013
Entries are coming in for the 2013 Golfweek New England Junior Invitational Aug. 21-22 at Mohegan Sun Country Club in Baltic, Conn.
The event will be nationally ranked by Golfweek/Sagarin and the winner of the boys and girls division will earn eight AJGA Performance Stars.
Here is the current list of registrants:
Boys:
TianLin Zhang, Concord, MA
Patrick Albanesi, Avon, CT
Ben Warner, Weston, MA
Marwan Kallal, Weston, MA
Drew Benshoff, Concord, MA
Eric Ganshaw, Greenwich, CT
Michael Bliss, Newtown, PA
Paul Parrish, Sherborn, MA
Joe Klokus, Weston, CT
Mike Pergola, CT
Jackson Lang, Lexington, MA
Tyler Stahle, Andover, MA
Robert Newhouse, New York, NY
Owen Picariello, Marblehead, MA
Jake Ratti, Hanover, MA
Drew Tomback, New York, NY
Matt Johnson, Hopkinton, MA
Brian LeBlanc, Newtown, CT
Noah Cate, Weston, MA
Stephen Wyman, Franklin, MA
Conor Duggan, Southport, CT
Brock Kovach, Wyomissing, PA
Mike Hanrahan, Ossining, NY
Phillip Cook, Wilbraham, MA
Justin Theilig, Hurley, NY
Evan Grenus, Glastonbury, CT
Brad Belote, Lancaster, NY
Sam Schroeder, Sherborn, MA
Christopher Shieh, Carlisle, MA
Charlie Hesser, Hampton, NH
Andrew Giacchetto, Canton, MA
Andrew DiPetrillo, Dover, MA
Ryan Berg, Dudley, MA
Marshall Clemens, Weston, MA
Luke Montalbano, Rumford, RI
Marshall Shaffar-Roffeveen, Nantucket, RI
Ryan Skae, Old Tappan, NJ
Harry Theodore, Arlington, MA
Mike Brabazon, Portsmouth, NH
Eric Austin, Northford, CT
Timothy Colanta, Championsgate, FL
George Mead, Wayland, MA
Bear Carlson, Katonah, NY
Sam Riemer, Canton, MA
Michael Glatstein, White Plains, NY
Tyler Powers, Hanover, MA
Robert Cole, Hopkinton, MA
John Hughes, Greenwich, CT
Christopher Pasto, Newton, NH
Tyler Hatton, Southborough, MA
Donnie Brodd, Centerville, MA
Drew Powell, Bangor, ME
Girls:
Katie Barrand, Beverly, MA
Sara Riso, Hamburg, NY
Sophie DiPetrillo, Dover, MA
Chloe DiPetrillo, Dover, MA
Chelsea Sedlar, Merrimack, NH
Lauren Thibodeau, Hampstead, NH
Laura Burke, Princeton, NJ
Christina Parsells, Bernardsville, NJ
Stella Woo, Tenafly, NJ
Skylar Frankiewicz, Concord, MA
Amy Ding, Lexington, MA
Katharine Fortin, Wellesley, MA
Anna Haynes, Hopedale, MA
Alexandra Yarosh, Falmouth, MA
Angela Zhang, Sharon, MA
Krystal Knight, Groveland, MA
Hannah Ghelfi, East Falmouth, MA
Rachel Oates, Rye, NY
Jacqueline Gonzalez, West Roxbury, MA
Emma Martin, Westwood, MA
Sophie Morrill, Hanover, MA
Linda Wang, Fresh Meadows, NY
Golfweek.com readers: We value your input and welcome your comments, but please be respectful in this forum.
---
---
---
---
---
---
---
---
---
---
---
---
---
---
---
---
---
---
---
---
---