Tropical storm suspends first round at Palmer Cup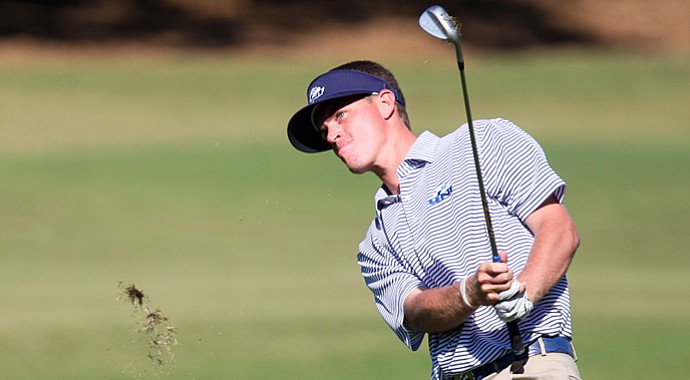 Friday, June 7, 2013
As Tropical Storm Andrea moved up the East Coast on Friday, it wreaked havoc on the first round of the Palmer Cup. Play was suspended for the day and is set to resume Saturday at 7:30 a.m.
Four-ball matches began at 7:30 a.m. at Wilmington (Del.) Country Club, but play was suspended less than an hour later. The first match made it only as far as the second hole. The final two matches did not begin.
The U.S. team is all square in one match and 1 up in another. Europe is 1 up in the third match.
The suspension has caused the event format to be amended. A round of singles matches will follow the completion of four-ball matches on Saturday afternoon. Foursomes matches will tee off at 7 a.m. Sunday, with another round of singles following at 1:30 p.m.
Match standings after Friday morning:
Sean Dale/Bobby Wyatt (U.S.) vs. Sebastian Cappelen/Pontus Widegren (Europe), all square through 2
Patrick Rodgers/Justin Thomas (U.S.) vs. Greg Eason/Ben Taylor (Europe), U.S. 1 up through 2
Alex Carpenter/Cory Whitsett (U.S.) vs. Julien Brun/Joel Stalter (Europe), U.S. 1 up through 1
Daniel Berger/James Erkenbeck (U.S.) vs. Scott Fernandez/Pedro Figueiredo (Europe)
Michael Kim/Michael Weaver (U.S.) vs. Gary Hurley/Kevin Phelan (Europe)
Golfweek.com readers: We value your input and welcome your comments, but please be respectful in this forum.
---
---
---
---
---
---
---
---
---
---
---
---
---
---
---
---
---
---
---
---
---