Junior Boys
West wins 3rd straight Winn Junior Cup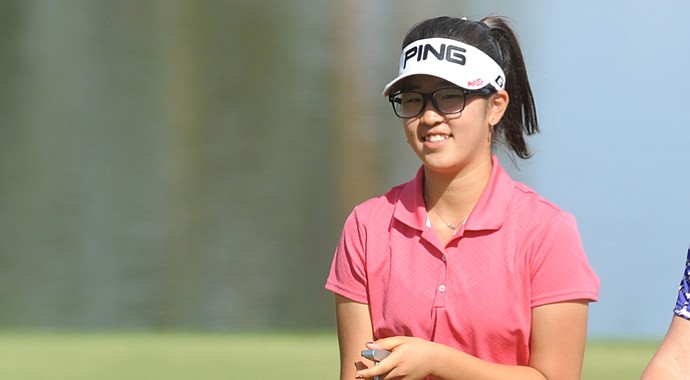 Monday, November 18, 2013
Andrea Lee posted three match victories while Brad Dalke and Austin Connelly each won a pair of matches to help the West capture a third straight Winn Junior Cup title with a 19-12 victory last weekend at Rio Secco Golf Club in Henderson, Nev.
Dalke has now been a part of three Winn Junior Cup titles while Lee also helped the West win last year.
West captain Natalie Gulbis' squad held a five-point advantage after Saturday. Dalke and Connelly won their morning scramble match against Jorge Garcia and Ben Griffin before falling in their afternoon four-ball match, 1 down.
Lee and teammate Amy Lee took both matches over Abbey Carlson and Megan Khang.
In Sunday's triangular singles matches, Andrea Lee defeated Carlson and halved with Khang, who defeated Amy Lee. Carlson also dropped her matchup against Amy Lee. Dalke and Connelly both fought back to earn a halve with Garcia while Griffin dropped both of his matches.
Andrea Lee was the only player to go undefeated.
• • •
SUNDAY
TRIANGULAR SINGLES (WEST 9, EAST 7)
Abbey Carlson (East) def. Amy Lee, 2 and 1
Andrea Lee (West) def. Carlson, 6 and 5
Megan Khang (East) def. Amy Lee, 7 and 6
Khang (East) vs. Andrea Lee, halved
Jorge Garcia (East) vs. Austin Connelly, halved
Garcia (East) vs. Brad Dalke, halved
Connelly (West) def. Benjamin Griffin, 4 and 2
Dalke (West) def. Griffin, 3 and 2
SATURDAY
SCRAMBLE (WEST 5, EAST 0)
Lee/Lee (West) def. Carlson/Khang, 67-71
Connelly/Dalke (West) def. Garcia/Griffin, 66-70
FOUR-BALLS (WEST 5, EAST 5)
Lee/Lee (West) def. Carlson/Khang, 1 up
Garcia/Griffin (East) def. Dalke/Connelly, 1 up
Golfweek.com readers: We value your input and welcome your comments, but please be respectful in this forum.
---
---
---
---
---
---
---
---
---
---
---
---
---
---
---
---
---
---
---
---
---