College Men
Government shutdown affects college golf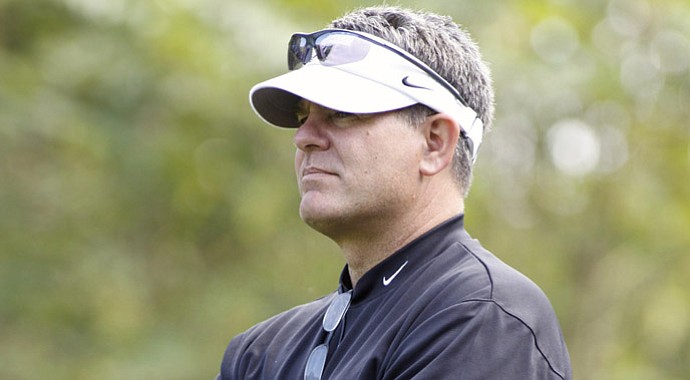 Wednesday, October 2, 2013
Due to the government shutdown, all scheduled college competitions at Army, Navy and Air Force are suspended until further notice.
Army is scheduled to play host to the Stars and Stripes Invitational on Oct. 6-7 at West Point (N.Y.) Golf Course.
As the shutdown continues – for who knows how long – Army head coach Brian Watts is looking at his options. He still wants to host the event, but if the shutdown continues, Army wouldn't play in the tournament.
Because West Point Golf Course is on a military post and is considered to be run by the government, Watts might have to look for a nearby golf course to host the event.
The worst option, Watts said, would be to cancel the event. He doesn't want to that, he said, because it is so close to the tournament date and would adversely affect the other teams.
Officials at Air Force and Navy could not be reached for comment, with phone calls going directly to voicemail.
Air Force is scheduled to play in the Brickyard Collegiate Championship on Oct. 4-6 in Macon, Ga., and Navy plays next in the Wolfpack Intercollegiate on Oct. 7-8 in Raleigh, N.C.
A phone call to Jerry Cross, the sports information director at Air Force, was answered with this voicemail message: "This is Jerry Cross from the athletic communications office at the Air Force Academy. I am currently on furlough due to the mandatory government shutdown, and I am not permitted to access my voicemail until I am notified to return to work when the government reopens."
Golfweek.com readers: We value your input and welcome your comments, but please be respectful in this forum.
---
---
---
---
---
---
---
---
---
---
---
---
---
---
---
---
---
---
---
---
---
---