College Men
After heart surgery, Banks wins David Toms Award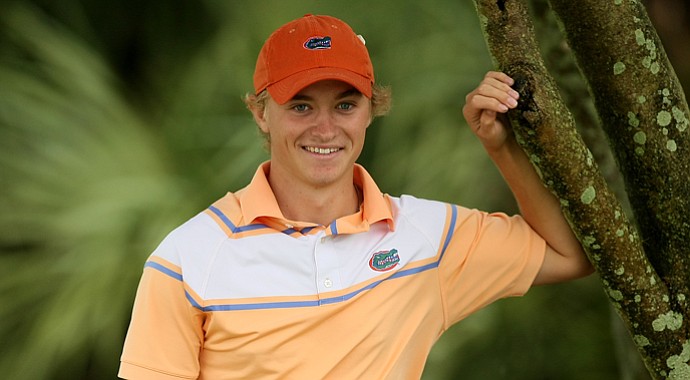 Wednesday, April 2, 2014
Eric Banks, the Florida junior who underwent open-heart surgery in 2012 but returned to the Gators lineup, was named April 1 as recipient of the David Toms Overcoming Adversity Award.
Read more on Banks from Brentley Romine: With a healed heart, Banks rejoins Gators
After the surgery June 25, 2012, Banks returned to campus in the fall and, though 20 pounds lighter and having loss much of his muscle mass, worked on regaining his strength and golf form. He played as an individual in the Gators' home event the next spring, tying for 10th. He would go on to play in every spring tournament for UF.
Banks, of Truro, Nova Scotia, carries a 3.46 GPA as an economics major.
"I am honored to receive the 2014 David Toms Award," Banks said in a statement released through the Golf Coaches Association of America. "Overcoming open-heart surgery was by far the hardest thing I've had to do. The help of my family, friends, coaches and continued support of my hometown aided me immensely through this rough time. A special thanks to my cardiac surgeon, Camille Hancock Friesen, who preformed a great procedure and added roughly 30 years to my life. I am forever indebted to you and to all those who have helped me along the way. This award would not have been possible without all the support I have received. Thanks again, and congratulations to all the nominees."
Golfweek.com readers: We value your input and welcome your comments, but please be respectful in this forum.
---
---
---
---
---
---
---
---
---
---
---
---
---
---
---
---
---
---
---
---
---