Adidas Golf scripted apparel for 2014 Masters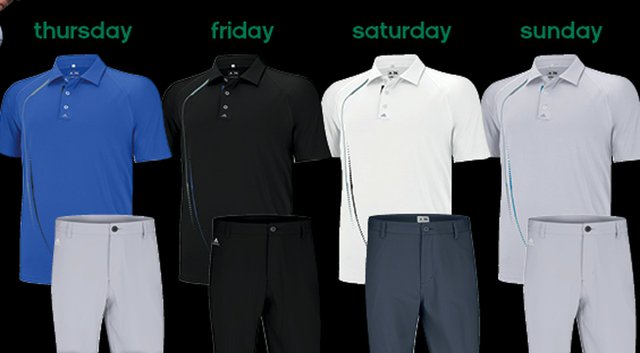 Adidas Golf announced its three staffers – Dustin Johnson, Sergio Garcia and Jason Day's scripted apparel for the 2014 Masters.
Each player has a different style in the year's first major. Johnson will wear more neutral colors such as blue, grey and black, while Garcia and Day have a bit more pop of color in their apparel.
• • •
Dustin Johnson
• Shirts: Thursday through Sunday are the puremotion Tour climacool graphic print polo ($90)
• Thursday, Friday and Sunday pants are the 3-Stripes pant ($70)
• Saturday pants are the heathered pant ($80)
• Shoes Thursday through Sunday are the pure 360 ($250)
• • •
Sergio Garcia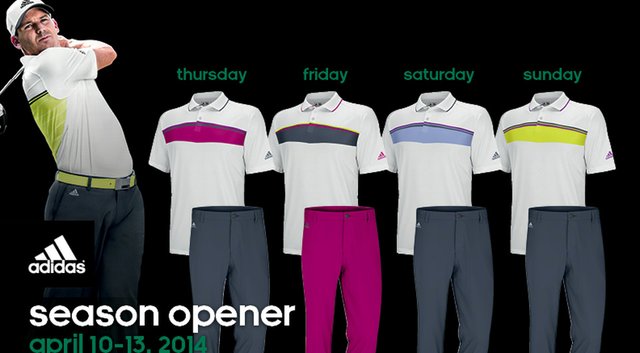 • Shirts: All are the puremotion climacool geo print tour polo ($85)
• Pants: All are the 3-Stripes pant ($70)
• Shoes: All four days: adizero one ($180)
• • •
Jason Day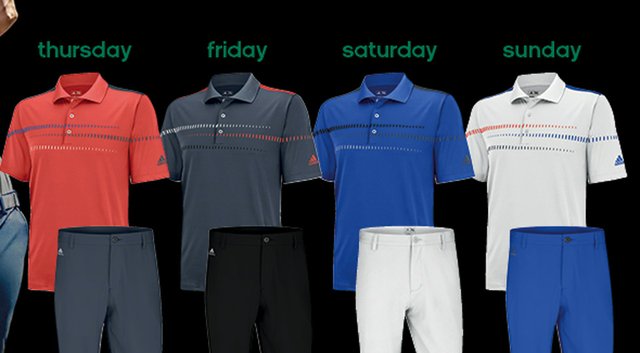 • Shirts: All are the puremotion tour climacool digital print polo ($85)
• Pants: Thursday and Friday: 3-Stripes pant ($70)
• Saturday and Sunday: Flat Front Pant ($80)
• Shoes: All four days: adizero one ($180)
Latest Related Headlines