Fitzpatrick, 19, overcomes nerves to hold his own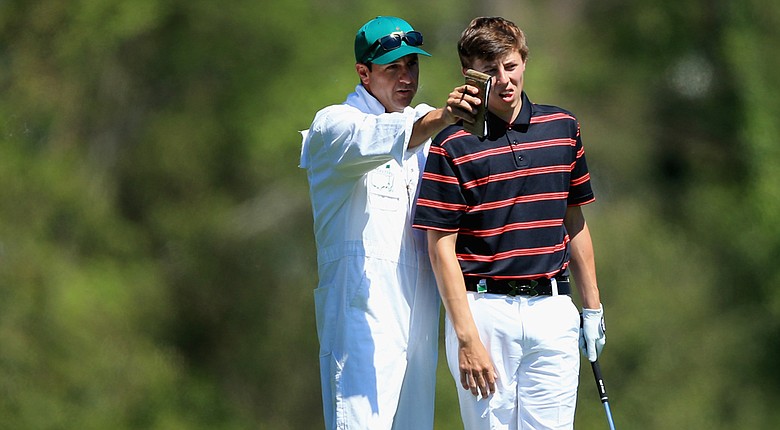 Thursday, April 10, 2014
AUGUSTA, Ga. – Matthew Fitzpatrick was preparing for the Junior Invitational at Sage Valley a year ago at this time, referred to by many as the Masters of junior golf.
So when he addressed a dozen reporters following his first-round, 4-over 76, forgive the 19-year-old if he hadn't predicted that he would be teeing it up with Adam Scott and Jason Dufner at Augusta National.
"No, I (told Scott's caddie Steve Williams on Thursday) if you would have said to me my soccer team would get to the semifinal of the FA Cup and I'd play at Augusta, you'd just never, ever believe me in a million years."
---
Photo Gallery
PHOTOS: Masters first round, Thursday at Augusta
See the action and emotion of Thursday's first round of the Masters at Augusta National, the first major of the 2014 season!
---
Fitzpatrick showed signs of nerves – needing to hole a 6-footer for double bogey on the opening hole – but also showed plenty of resolve, moving to the par-5 second and picking up the only birdie in the group, not to mention making two lengthy putts to save par on Nos. 11 and 12, or two-thirds of Amen Corner.
Scott was thoroughly impressed.
"Obviously it was a nervous start, and I stood there and watched and thought, 'That's what I looked like many times playing the first hole at the Masters,'" said Scott. "But he did hole a great putt for double‑bogey and that's exactly what I said to him. I said, 'Great putt, get going now.' And he calmed down and he birdied the next and he played fine.
"It was really great to watch him play. He swings so freely; it's nice. He's going to develop into a really good player, I think. He's got the credentials."
Fitzpatrick and Scott spent the bulk of the middle of the round walking each fairway together, with the youngster from England seemingly trying to take it all in. Fitzpatrick said that the two were mainly "talking about the weather today and how dry it was after the rain."
The 2013 U.S. Amateur champ admitted that he was a bit giddy about being able to play with the defending champ, even thinking it was "cool" when the starter told him that he'd be signing for Adam Scott's score after the round.
Fitzpatrick might be young, but was mature enough to realize what this experience will mean moving forward – maybe as soon as Friday's second round.
"Just trying to realize where I am. I'm playing a major championship with only the best golfers in the world right now today," said Fitzpatrick, who graded himself with a six or seven out of 10 on Thursday's round.
"And just realizing that I'm only 19, as well. So hopefully a few more years of growing up a little bit and getting a little bit wiser, might make life a little bit easier. It's not easy out here."
Golfweek.com readers: We value your input and welcome your comments, but please be respectful in this forum.
---
---