Junior Boys
The field: 2014 Southeast Junior Invitational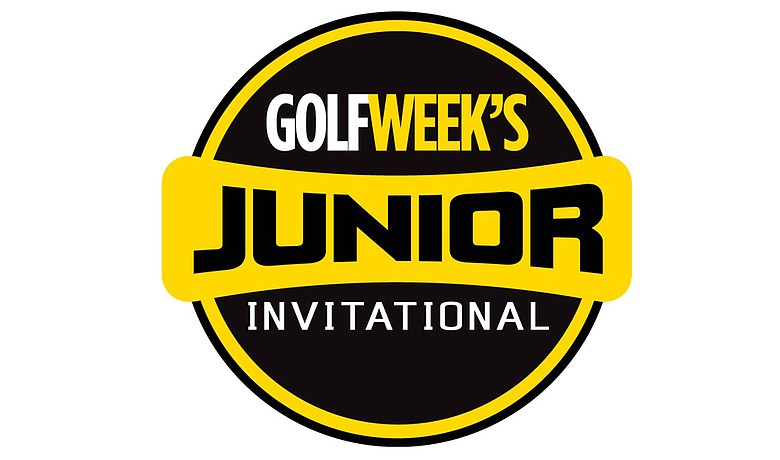 Friday, August 29, 2014
Registration is underway for Golfweek's Southeast Junior Invitational, the newest addition to Golfweek's junior invitational series. The 2014 tournament, a 36-hole event, will be played Sept. 6 at Willbrook Plantation in Pawleys Island, S.C. Keep track of the field here.
Players with top finishes at Willbrook will receive Performance Based entry status from the AJGA. Please contact Carlton Reese, [email protected], or Julie Williams, [email protected], with questions.
BOYS
Jamie Agnew, Fairfax, Va.
Christian Baliker, Simpsonville, S.C.
Tyler Barker, Evans, Ga.
Michael Brown, Birmingham, Ala.
Zakariya Butt, Summerville, S.C.
Brian Chen, Cary, N.C.
Matt Cheng, Taipei, Taiwan
Jackson Cole, Pawleys Island, SC
Maurizio De Bono, Milano, Italy
Chris DeMarco, Mt. Pleasant, S.C.
Andrew Duffie, Evans, Ga.
Hunter Dunagan, Martinez, Ga.
Brock Erwin, Muldrow, Okla.
States Fort, Evans, Ga.
David Gao, Bradenton, Fla.
Zachary Gehr, Manassas, Va.
Aaron Graham, Asheville, N.C.
Parker Graham, Leesburg, Va.
Trevor Grant, Windermere, Fla.
Ben Huckaby, Bishop, Ga.
Moon Su Kang, Madison, Ala.
Pongpalin Lapvisuttisin, Bangkok, Thailand
Benjamin Loudermilk, Anderson, S.C.
Xue Wen Luo, China
Thomas Luther, Hoover, Ala.
Robby Matlock, Greenville, S.C.
Zander McCall, Statesville, N.C.
Sam McGee, Charlotte, N.C.
Ryan Moseley, Greer, S.C.
Vijay Mishra, North Myrtle Beach, S.C.
Sean O'Hara, Mississaugua, Ontario
Bradley Plaziak, Alpharetta, Ga.
Matthew Plunkett, Ponte Vedra Beach, Fla.
Matthew Pulgini, Middletown, Del.
Trey Razzetti, Glen Allen, Va.
Nicholas Russell, Hilton Head Island, S.C.
Will Snyder, Clifton, Va.
Kyle Spencer, Charleston, S.C.
Drayton Stewart, Charleston, S.C.
Jackson Tyler, Seneca, S.C.
Samuel Uhland, Jacksonville, Fla.
Ethan Vallery, Pawleys Island, S.C.
Dominic Wagner, Alexandria, Va.
John Weiss, Columbia, S.C.
Chandler Wilkins, Danville, Va.
Jamie Wilson, Mt. Pleasant, S.C.
GIRLS
Kasidy Beckel, Bluffton, S.C.
Samantha Bennett, Wake Forest, N.C.
Hannah Berman, Ponte Vedra Beach, Fla.
Annika Bovender, Mt. Pleasant, S.C.
Anna Buchanan, Athens, Ga.
Jasmine Chee, Hong Kong, China
Kendall Dobbins, Summerfield, N.C.
Siena Ferrick, Vienna, Va.
Samantha Huang, Shenzhen, China
Harmanprit Kaur, Lawrenceville, Ga.
Lauren Lightfritz, Suwanee, Ga.
Yuki Nakuyama, Kanagawa, Japan
Chomchana Phuchanbanchop, Chiang Mai, Thailand
Warissara Puangcharoen, Chonburi, Thailand
Mariah Smith, Clarksville, Tenn.
Kathleen Sumner, Charleston, S.C.
Sera Tadokoro, Osaka, Japan
Jacqueline Twitty, Chapin, S.C.
Emily Uhland, Jacksonville, Fla.
Anita Uwadia, Lagos, Nigeria
Bunyaporn Zeng, Bangkok, Thailand
Golfweek.com readers: We value your input and welcome your comments, but please be respectful in this forum.
---
---
---
---
---
---
---
---
---
---
---
---
---
---
---
---
---
---
---
---
---