Some players think MDF, playoffs don't mix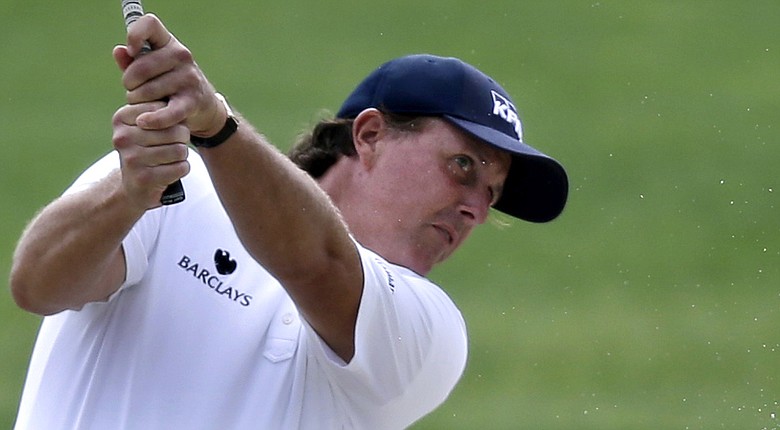 Wednesday, August 27, 2014
We're not talking a major overhaul here. Call it the ultimate "tweak." But when the PGA Tour prepares for next year's round of FedEx Cup playoffs, hopefully a change will have been implemented and the secondary cut eliminated.
Picture MDF in a big circle with a red line through it as part of the campaign to wipe it out.
For background purposes, the secondary was introduced at the start of the 2008 PGA Tour season. Fundamentally, it's fine. It's a necessary tool for regular-season events. When more than 78 players make the cut, the concession is made that that's too big of a field for weekend TV considerations. Thus, a second cut is made after Saturday's third round, to the low 70, and those who don't survive get a big, bold MDF next to their names.
"I understand the rule. It helps TV. Logistically, I understand," David Toms said. "But in the playoffs, it's a little different."
Last Friday at The Barclays, the secondary cut was brought into the equation for just the second time in playoff history. With 79 players having made the cut at 1 over or better, Saturday's third round went on with competitors knowing a second cut was on the table.
Or did they?
Toms concedes he didn't. "My caddie midway through the (third) round said something about the second cut. I didn't even know we had it for the playoffs."
Up front, Toms will tell you that it didn't affect his play. "I was trying to hang in there all day. I wasn't playing well, but I kept thinking that every (FedEx Cup) point would be important."
When you look down the FedEx Cup standings and see that No. 100 Geoff Ogilvy hung on to the final playoff spot by a mere 2 points over Troy Merritt, you can appreciate Toms' argument. Or, you can use Luke Guthrie, for example. At 1 over, he made the 36-hole cut on the number, but at 2 over he missed the 54-hole cut. Had there not been a secondary cut and Guthrie had been provided the chance to play a fourth round, he would have needed a 69 or better to secure enough FedEx Cup points to advance to this week's Deutsche Bank Championship.
Very doable, and very much why somebody such as Jason Bohn came away from Saturday's third round saying that the secondary cut needs to be scrapped. Mind you, Bohn was not a secondary-cut victim, but he feels for his colleagues – Phil Mickelson among them – who were. Lefty was on the short end of the secondary cut the only other time it was used in the playoffs, the 2008 DBC. Although he didn't make a big deal of it this time around, one can imagine he would have loved to have had the chance at a Sunday round, just to continue to figure out his game.
Andy Pazder, an executive vice president and chief of operations for the PGA Tour, said there will be a Players Advisory Council meeting at the 2014-15 season opener, the Frys.com Open, during the second week of October, and that this issue will be on the agenda. Pazder confirmed that he received a number of text messages about the topic.
Hopefully, elimination of the secondary cut in the playoffs will be put in motion at that meeting. Again, it's fine for the regular season, just as it's OK for the NHL to employ a shootout to break ties during the regular season. But once the playoffs arrive, the NHL reverts to the old-fashioned away – overtime – to break ties.
Why? Because the playoffs are different than regular-season events and need to be treated accordingly. Doing away with the secondary cut is one way to do that.
Golfweek.com readers: We value your input and welcome your comments, but please be respectful in this forum.
---
---
---
---
---
---
---
---
---
---
---
---
---
---
---
---
---
---
---
---
---