College Women
Women's fall countdown: No. 12 Pepperdine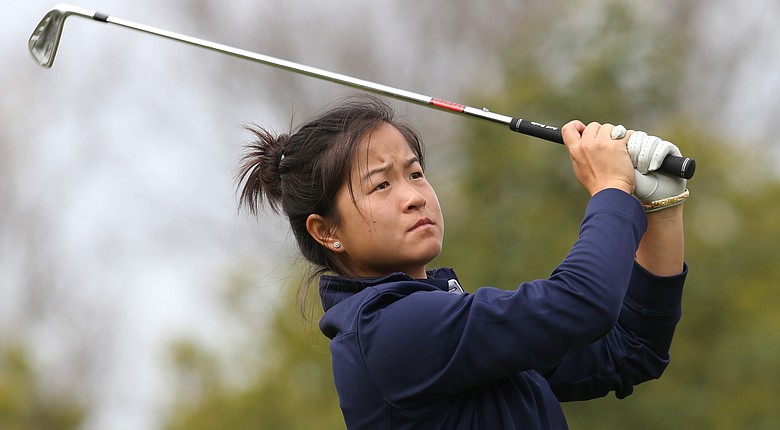 Thursday, August 28, 2014
Next up on our women's 2014 fall countdown, No. 12 Pepperdine:
Editor's note: The rankings are those of our college expert, Julie Williams, as she looked ahead to the collegiate preseason. The official Golfweek/Sagarin Rankings won't be available until a couple of the weeks into the fall season.
• • •
Pepperdine Waves
Preseason rank: 12
Final 2013-14 Golfweek/Sagarin ranking: 12
2013-14 in review: With back-to-back victories to start the regular season and to end it, Pepperdine seemed a lock for a top finish at the NCAA Championship. The Waves, however, failed to advance out of the NCAA East Regional. As a whole, six top-3 finishes still amounted to a successful season. Missing NCAAs will be a good motivator.
Notable departures: Grace Na, Liv Cheng
Key returnees: Marissa Chow, Somin Lee, Alina Ching
Newcomers of note: Tatiana Wijaya
Circled on fall calendar: Annika Intercollegiate
Fall outlook: Losing two of its top four scorers gives Pepperdine a slightly different look this season, but returning Chow is key for the Waves. The Honolulu native has the type of well-rounded game that will allow her to replace Na's leadership role in terms of scoring. Ching and Lee also bring back experience. The Annika Intercollegiate allows Pepperdine an early look at many of the top teams in the Pac 12 and SEC, with whom Pepperdine can compete. Pepperdine players mesh well in the team van, and the Waves have a saying that drives their competitive rounds: "Competing with purpose."
Golfweek.com readers: We value your input and welcome your comments, but please be respectful in this forum.
---
---
---
---
---
---
---
---
---
---
---
---
---
---
---
---
---
---
---
---
---