Garcia fired up over cheating scandal in Abu Dhabi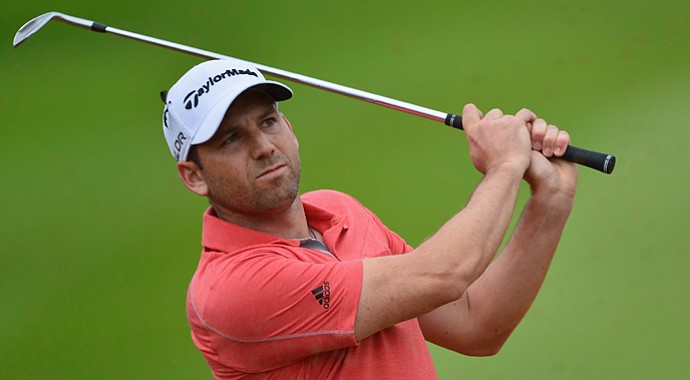 Tuesday, February 4, 2014
Rules infractions – and even any appearances thereof – can be a dicey business in our game. Once again, we had our share of rules news in Abu Dhabi, where a year ago a rules imbroglio (and two-shot penalty) sent Tiger Woods packing.
Rory McIlroy incurred a costly twoshot penalty in Round 3, then lost the tournament by a shot. And Sergio Garcia reacted strongly to allegations that he'd cheated after video evidence showed him tapping the line of his putt in Abu Dhabi. The Spaniard was forced into an early meeting with European Tour chief referee John Paramor before the second round to ensure he had not breached Rule 16-1a ("Touching Line of Putt") in Round 1.
TV footage showed Garcia tapping his line in front of his ball as he squatted down to read a birdie putt on the 18th green.
"Cheating is something I would definitely never do," Garcia told The Forecaddie. "I talked to John and told him, 'I'm pretty sure that it was a pitch mark that I repaired.' "
Garcia and Paramor revisited and surveyed the 18th green before the Spaniard teed off in Round 2; the Euro Tour's chief rules man judged there was no violation.
"It does feel quite bad to be related to the word 'cheating' when you have no proof and I've never ever cheated in my whole life. . . . Being related to that word is the most disgusting thing that can happen to someone, to me, that has never, ever cheated."
Golfweek.com readers: We value your input and welcome your comments, but please be respectful in this forum.
---
---
---
---
---
---
---
---
---
---
---
---
---
---
---
---
---
---
---
---
---