Tait: 5 Q's facing new Euro Tour chairman in '14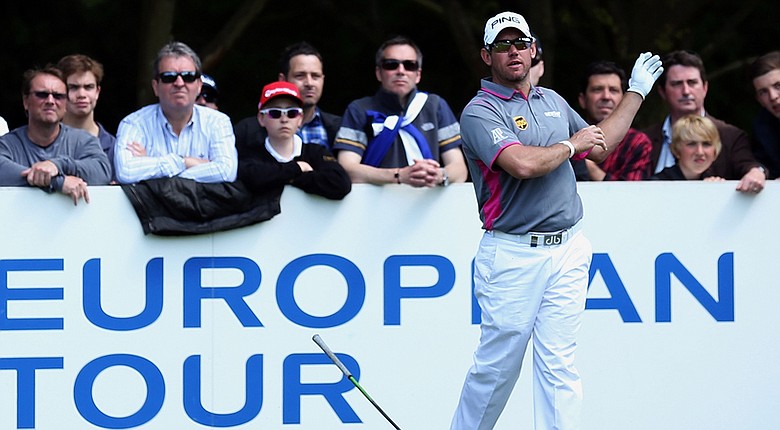 Friday, January 10, 2014
The Volvo Golf Champions event in South Africa kicks off 2014 for the European Tour, although it is the sixth event on the 2014 schedule. But it is the first under the direction of new chairman David Williams, so many eyes will be on the new man to see what he can do to make the European Tour better.
(Find tee times and pairings for the Volvo Golf Champions here)
He is the first chairman to hold the position who is not a professional golfer. Neil Coles held the chairmanship for 38 years until retiring at the end of last year.
Williams comes from the business world, having spent 35 years working for blue-chip companies such as Pepsi and Diageo. He was the last man standing after an exhaustive search by a three-man selection panel led by Northern Ireland's David Jones that considered nearly 100 candidates.
"We wanted someone with real business experience and acumen and a guy with an incisive, strategic mind who could really add to and grow the business," Jones said.
Williams assumed his position on Jan. 1, so he's had just over a week to get used to his new post. Hopefully he's identified the main areas he needs to improve to move the European Tour forward. Just in case he needs a little help, here are five questions Williams should consider.
• • •
1. How to get top Europeans to play more in Europe?
The European Tour is a good tour but it plays second fiddle to the PGA Tour. The top Europeans wouldn't base themselves in the U.S. if that weren't the case. Williams needs to find a way to get the top Europeans playing more in Europe.
Right now Europe's stars build their schedules around the PGA Tour, the majors and World Golf Championships, and fit in European events when they can. Top players like Lee Westwood, Graeme McDowell and others have called for more tournaments around traditional events such as the flagship BMW PGA Championship and the Open Championship to give players a decent run of good events at home. Williams needs to find a way to strengthen the schedule to appease Westwood and others.
• • •
2. How to get more events in the United Kingdom and Continental Europe?
This is the egg part of the above chicken question. If Williams can produce more big-money events in Europe, then his prize chickens playing across the pond might be persuaded to return to the roost. Last year there was only one tournament in England. As recently as 2000 there were seven English tournaments.
Spain used to be the backbone of the European Tour, but with the downturn in the Spanish economy the number of events has dropped from seven in 2011 to one. Europe has done well to survive the European financial meltdown thanks to its international tournaments. However, there are now more events held outside Europe than inside. Williams has to try to get more big tournaments held in traditional European stomping grounds.
• • •
3. How do you make money in non-Ryder Cup years?
The European Tour works on a four-year cycle. It makes money in Ryder Cup years, especially when the Ryder Cup is held in Europe, and loses money in non-Ryder Cup years. Williams needs to improve the bottom line in years when the Ryder Cup is not played.
• • •
4. What should he do with the European Senior Tour?
There were only 16 events on the 2013 European Senior Tour schedule, and two of those were held in the United States. The 2014 schedule hasn't appeared yet, but don't expect it to be an improvement on last year. The European senior circuit pales in comparison to the Champions Tour, which is why most senior Europeans head to the U.S. Getting companies to stump up money to sponsor senior golf in Europe is going to be a challenge for Williams.
• • •
5. Who will be successor to chief executive George O'Grady?
O'Grady has done a good job as successor to Ken Schofield. O'Grady recently renegotiated long-term contracts with Sky Sports, the Golf Channel and Rolex. So the Tour is in relatively good shape. However, the 64-year-old O'Grady might not have long left in the job.
My guess is the next chief executive will come from outside the European Tour since there isn't a natural successor at European Tour headquarters. However, will Williams look to appoint someone from the world of golf, or identify someone from the commercial world like himself?
It's just one of many questions Williams has to deal with in his new role.
Golfweek.com readers: We value your input and welcome your comments, but please be respectful in this forum.
---
---
---
---
---
---
---
---
---
---
---
---
---
---
---
---
---
---
---
---
---