Want to own a Claret Jug? Here's your chance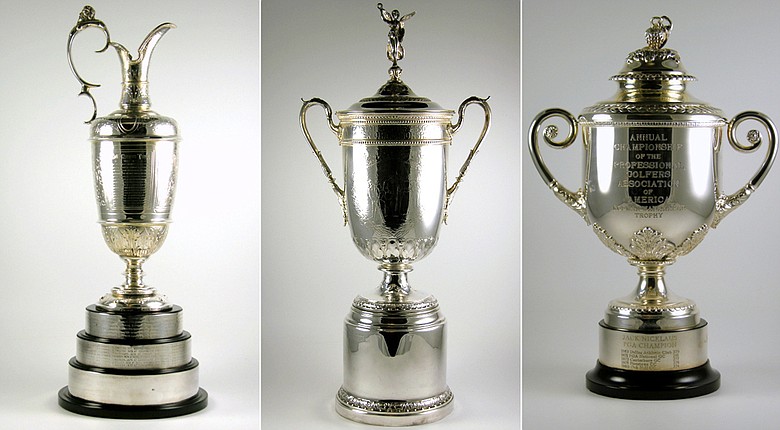 Thursday, January 9, 2014
---
Photo Gallery
PHOTOS: Trophies offered by Green Jacket Auction
A look at the five trophies being offered for $750,000 by the Green Jacket Auction.
---
It's not often that five championship trophies are offered for sale at the same time, but for $750,000 they can be all yours.
In a recent acquisition, Green Jacket Auction procured authorized replicas of the Masters, U.S. Open, PGA Championship, U.S. Amateur trophies and the Claret Jug from a golf course company in Virginia Beach, Va.
The intention of the original owners was to open up a museum based on Arnold Palmer and Jack Nicklaus five years ago, but a difficult economy made the building of the museum nearly impossible. As the timeline continued to drag on, the cost of waiting escalating and the developers decided to part with the trophies.
Players that win majors receive trophies at 50 percent of the original size, but these trophies are 90 percent the size of the original.
"We purchased them ourselves so it's not a consignment kind of thing," Bob Zafian of Green Jacket Auction said. "And we kind of just wanted to test the waters or just kind of show that this is what we have and see what kind of response we would get from it."
Golfweek.com readers: We value your input and welcome your comments, but please be respectful in this forum.
---
---