Ladies first at Pinehurst's tournament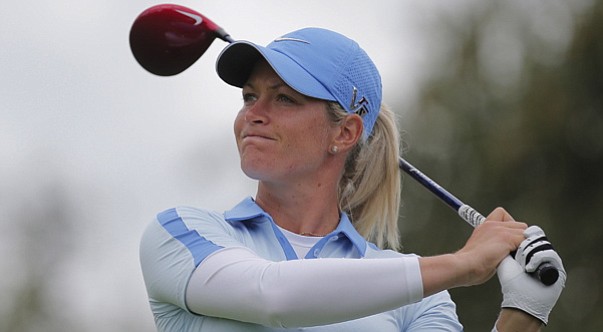 Wednesday, January 22, 2014
There's no shortage of opinions from LPGA players on the concept of back-to-back U. S. Opens in 2014. Golfweek asked several marquee players for their take on following the men at Pinehurst No. 2 in June, and the message was clear: Ladies first!
– Beth Ann Nichols
"It will be a disaster for us. We should've been first out. We do minimal damage to the course compared to what the guys do. Also from a spectator point of view, if you get Tiger, Rory and Phil on a Sunday at the U.S. Open, who's going to come out and watch us? I wouldn't. I totally understand how they do back-to-back and how they save a lot of money. But I don't understand why (the men) go first."
– Suzann Pettersen (best Open finish: T-2 in 2010)
"Kind of scared about it, to tell you the truth. They want it to play a certain way for the men's Open, and what, we have a 12-hour turnover by the time we get on it for practice rounds? How are they going to get the course in shape, unless they make it softer and easier for both parties, and they're not going to do that. I just hope they know what they're doing. . . . I think it could turn out one of two ways, and there's nothing in the middle."
– Cristie Kerr (won in 2007)
"I think it's awful. The course is usually nearly dead when the men finish. To be honest, it just feels like it's an afterthought for the ladies."
– Catriona Matthew (T-4 in 2001)
"I'm excited to play on No. 2. I've had some success there at the North & South (Amateur), and I certainly love that golf course. . . . It will definitely be interesting having it back-to-back. . . . Whoever wins the men's or the Women's Open will have a fabulous short game. That's pretty much guaranteed."
– Morgan Pressel (T-2 in 2005 as amateur)
(Editor's note: Pressel won the North & South
Women's Amateur at Pinehurst in 2004.)
"I do think the concept is really cool. . . . We should probably go before the men do. It's a different golf style that they play. Divots, things like that, are a lot bigger than our divots. . . . What happens if they go into Monday, Tuesday? Do we only get one practice round?"
– Paula Creamer (won in 2010)
"(Ilhee Lee and I) want to go there early and watch the men play it. . . . I've had only one experience watching them play, in San Diego at Torrey Pines when I followed Tiger Woods. It's a different style of golf, but I think I learned a lot from that event."
– Na Yeon Choi (won in 2012)
"I love when tennis has men's and women's events at the same venue. If you're a golf fan and can go to two Opens in just two weeks and see the men and the women together, I think that's incredible."
– Natalie Gulbis (T-4 in 2006)
"There's a lot of questions marks, but I'm going to reserve my judgment until it happens, and then I'll let them have it."
– Juli Inkster, said with a smile (won in 1999, 2002)
Golfweek.com readers: We value your input and welcome your comments, but please be respectful in this forum.
---
---
---
---
---
---
---
---
---
---
---
---
---
---
---
---
---
---
---
---
---