Nebraska Wesleyan coach claims his 2nd Nebraska Amateur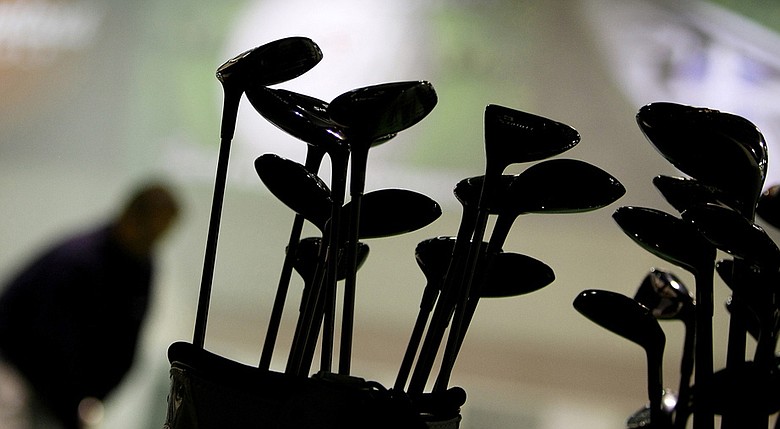 Sunday, July 27, 2014
In what turned out to be a nice walk in the park, 54-year old David Clouse of Friend, Neb., became the oldest winner in the 106-year history of the Nebraska Amateur Championship.
His final-round, 6-under 66 coupled with rounds of 68-70-71 gave him a 72-hole total of 13-under 275 and a comfortable seven-shot victory over Rylee Reinertson of Gibbon, Neb.
Clouse left his nearest competitors, who were mostly college players, in the rear-view mirror as he put the pedal down and regained his form from 1999 - the year he last won the championship.
"He left us in the dust," said Renen Sahr, who finished the tournament at 5 under after starting the day tied with Clouse for the lead. "I didn't blow up – just played average, and that wasn't going to get him. He was really good all week."
Clouse was sidelined with spinal-stenosis in 2002 and had to give up the game for a period of time. After years of physical therapy and reconnecting with his teacher, Mike Cornell, he regained his form and won the 2010 Nebraska State Senior Amateur title.
"I'm just very grateful for the opportunity to play again," Clouse said. "For me golf is about friendship. I play golf because that's where my friends are. I just feel comfortable when I'm at a golf course. And today I think I shot the best round of golf in my life."
Clouse, who is a member of the Nebraska Wesleyan Hall of Fame, retired four years ago after spending 25 years as a banker. He will take over as the men's golf coach at Nebraska Wesleyan next spring. "I love golf," said Clouse. "This is where my friends are. This is where I want to be."
"I'm not sure that being the oldest champion is a good thing and I don't know how long this can last," said Clouse. "I feel great and it should help my team this year because the only rule I have is – don't beat the coach or you run laps!"
Golfweek.com readers: We value your input and welcome your comments, but please be respectful in this forum.
---
---
---
---
---
---
---
---
---
---
---
---
---
---
---
---
---
---
---
---
---