Moore: They'll be putting 'em off greens today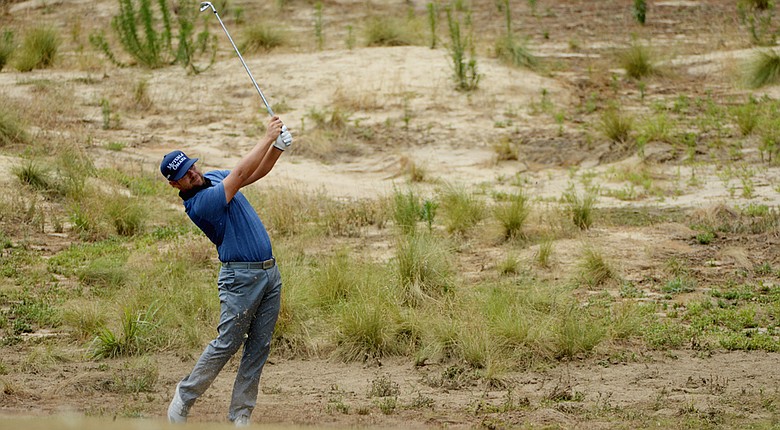 Saturday, June 14, 2014
PINEHURST, N.C. – Welcome to the real U.S. Open.
In another wrestling match with Pinehurst No. 2, Ryan Moore shot a 1-over-par 71 Saturday and was smiling all the way to the clubhouse.
"Weekends are different (at the U.S. Open)," said Moore, who has posted rounds of 76, 68 and 71. "Anything close to par on the weekend, you're going to move up – a lot."
So what's different?
"The greens," he replied. "They're starting to firm up. They're getting bouncier. There's going to be at least 10 people putting off the greens today. I mean from 25 to 30 feet, not from 50 feet.
"I had an 18-footer that I purposely missed high. If I missed on the other side, it was going off the green."
Was Saturday's 71 as good as Friday's 68?
"Every bit as good," Moore said. "It's possible to shoot 80 out there today, no problem. There's a little less moisture on the greens today. We had a whole morning without fog, and that's kind of baking them out a little bit."
Moore's motivation?
"Playing to win the tournament was a far, far stretch," he said. "I just want to move up (the leaderboard). I'm not sure people can watch on television and tell how difficult it is."
Golfweek.com readers: We value your input and welcome your comments, but please be respectful in this forum.
---
---
---
---
---
---
---
---
---
---
---
---
---
---
---
---
---
---
---
---
---