Emotions run deep for caddie 15 years later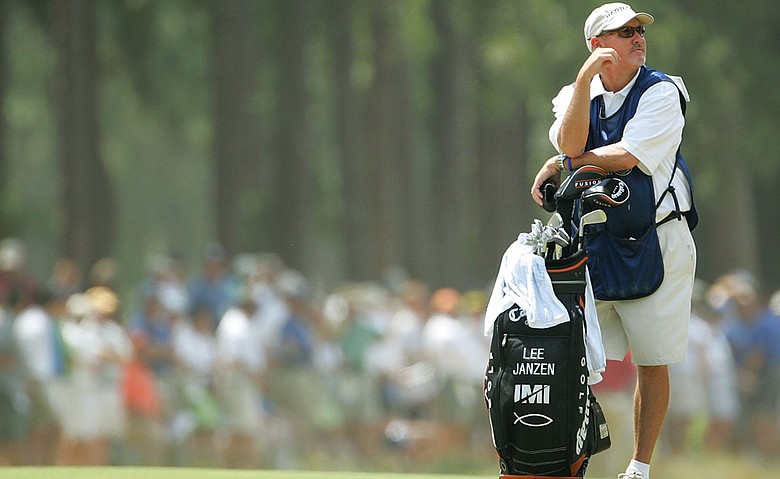 Monday, June 16, 2014
It was 10:30 a.m. Sunday during the final round of the U.S. Open and Mike Hicks was setting on the veranda overlooking the 18th green at Pinehurst No. 2 rocking away.
He looked like any of the numerous spectators, in an orange U.S. Open shirt with the 2014 Putter Boy logo and tan shorts.
It's the same Mike Hicks who 15 years ago was preparing for the final round on Payne Stewart's bag.
---
Photo Gallery
PHOTOS: Pinehurst Resort 2014
View images from a recent visit to Pinehurst, ranging from holes on No. 2 to the Pinehurst Village.
---
It was also the same Mike Hicks who would eventually leap into his boss's arms after the 15-footer dropped on the 72nd hole to give Stewart his third major and second U.S. Open victory.
"The time has passed so quickly; it's scary it's been 15 years." Hicks said with a slight tremor in his voice. "This week's been a pretty emotional experience for me, especially early in the week with the Bob Jones Award ceremony, seeing Tracy (Stewart) seeing Chelsea (Stewart) and reliving some moments with (Paul) Azinger."
Hicks' first full year of caddying was 1981 with Roger Calvin, whose claim to fame was that his family owned a motor-home company and he was the first player to drive from tournament to tournament in a motor home.
At times when Calvin needed his Toyota driven from stop to stop, Hicks would double as a driver as well.
Then slowly Hicks moved up the ladder to Lon Hinkle.
"I just got a better job every year," Hicks said of his early years of caddying. "I was with David Edwards then Don Pooley and then my big break came with Curtis Strange in 1985 at Shoal Creek until I went to work for Payne in 1988."
From 1988 to 1999, Hicks was on Stewart's bag it was a relationship that lasted far beyond the death of his boss and friend on October 25, 1999, when a Learjet 35 scheduled to fly from Orlando to Dallas never made it to Texas. It instead crashed in a field near Aberdeen, South Dakota.
Hicks never really recovered from that day.
"I took my life for granted back in those days, I really did," Hicks said. I didn't know how good I had it until he was gone and you start working for other guys. Not that the other guys were bad players, they were all good players. But the connection just hasn't been like I had with Payne."
After Stewart came Bob Estes, Charles Howell III briefly when he first turned pro, then Justin Leonard, Steve Stricker and Jonathan Byrd. Eventually it came to Spencer Levin, Hicks' last bag when he gave up caddying after Colonial last month.
---
Photo Gallery
PHOTOS: Fowler channels Stewart at 2014 U.S. Open
During Thursday's first round of the 2014 U.S. Open, Rickie Fowler honored '99 U.S. Open champion the late Payne Stewart by wearing knickers. Let's compare their two styles.
---
Retired now, with back issues and diabetes, the 53-year-old is going in a different direction towards golf/caddie instruction and also some drone photography of golf courses.
Hicks still has a strong connection with the 1999 U.S. Open. As he was talking about Stewart he received a call from Bob Culler, the state trooper who walked with the final group in 1999 and escorted Hicks back to his house in Mill Creek, just an hour way from Pinehurst.
Fifteen years later, Hicks looked out at the 18th green and knew exactly what Stewart would have thought of the 2014 version of the National Championship.
"I think he would be a little disappointed in the softness of the course, considering we have only had a little bit of rain this week," Hicks said of the setup. "He liked it as hard as you could get it. Because that took a lot of people out of it mentally."
But the new look by Ben Crenshaw and Bill Coore?
"I think he would love that, because he loved that. I don't want to say this is a Scottish look, it's more like an Australian look … but it's a definitely out-of-the-country look. I think he would like it."
Golfweek.com readers: We value your input and welcome your comments, but please be respectful in this forum.
---
---
---
---
---
---
---
---
---
---
---
---
---
---
---
---
---
---
---
---
---