Round 2 at No. 2: Pinehurst shapes up well for women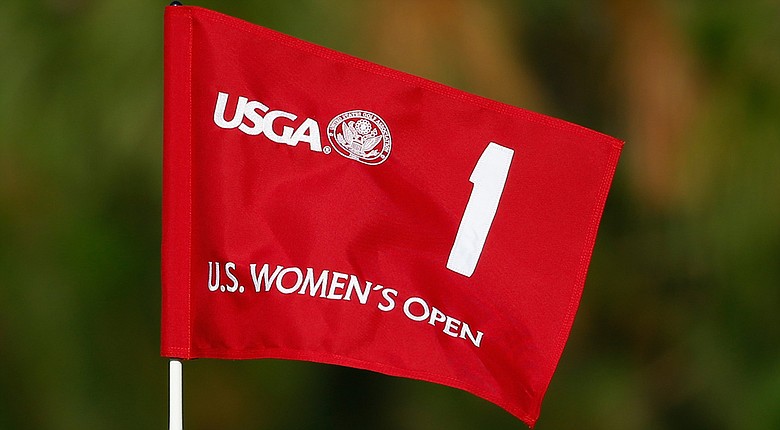 Tuesday, June 17, 2014
PINEHURST, N.C. – Skeptics, take heed. The doubleheader of back-to-back national championships appears to be working out. So far.
Two days after Martin Kaymer's relentless eight-stroke victory in the U.S. Open, this famed Donald Ross-designed golf course is ready for another week of onslaught. And surprisingly, it's in fine shape – a little bruised in some fairways, a little pock-marked on some greens, but nothing like the immediate aftermath of previous U.S. Opens, when the course – say, Shinnecock Hills in 2004 and Bethpage State Park's Black Course in 2009 – looked like war zones.
Stacy Lewis, the No. 1 golfer in the Rolex Rankings, gave the golf course "a 9" for conditioning. It's a score that fell short of perfection, she said, only because of some divoting in a few fairways. That was especially the case on three holes that were anticipated to bottle up the landing area and where there was narrow distribution of approach shots – the par-4 first and third holes and the par-5 10th hole.
"I think that's the only way it makes it a 9," Lewis said, "because the greens are perfect. The fairways – I mean, they're not perfect, but they're not supposed to be here. So I think that our (LPGA) tour, a lot of weeks we don't get good greens like this. So honestly it's a treat for us to be playing on these good, fast greens.
Credit for that goes to the golf courses' management team at the Pinehurst Resort, as well as to U.S. Golf Association officials for not pushing the course over the brink in Week 1. The Bermudagrass tees, fairways and approaches were stronger going into the event than for previous U.S. Opens here, in 1999 and 2005, thanks to no overseeding in the past four years.
Firm, sandy fairways tend not to divot as much because the clubhead at impact creates an explosion of small particles of dirt, not a carpeted divot. That's particularly the case with Bermuda grass, which disintegrates on impact rather than coming out intact. The result: smaller divots that heal faster than on Northern, cool-season-grass courses
Careful monitoring of green speeds, moisture levels and firmness enabled the maintenance crews to stay ahead of any trouble spots. It helped that there was little rain during last week's U.S. Open, which means that except for a soaker on Thursday night the only water applied was by choice and under control.
Fairways were protected by a reduction in spectator crosswalks from previous setups. The sandy, scruffy wastes were not heavily trampled upon because the ropes were set farther back than normal, to keep spectators out of the way. While that kept the course relatively clear, the restricted access rankled more than a few fans who complained about limited ability to follow play.
It wasn't just the course that came through in good order. The practice range, composing the opening holes of the resort's Nos. 3 and 5 courses, was a big hit with the players, mainly because the tee was enormous and well maintained. In fact, it was so well maintained that when the women arrived Sunday afternoon to start their practice sessions (lining up next to the likes of late starters Martin Kaymer, Rickie Fowler and Dustin Johnson), they found plenty of room and abundant clean lies. "The practice range looks fantastic," said Michelle Wie. "I think the practice facility here is large enough that it can hold two fields. So, yeah, I was very pleasantly surprised."
Three months ago, the USGA's executive director, Mike Davis, met with LPGA players to quell their anxieties about a perception of being treated as second-class players in their U.S. Women's Open. Davis assured them that they would get a course in fine shape. So far, Pinehurst No. 2 is ready to present the same challenge to the women as it did to the men. The tees for the par-70 layout will be moved up 800 yards or so, to about 6,450 (the scorecard will read 6,649), and the greens will be a little more receptive.
But the green speeds will be the same (about 12.5 on the Stimpmeter), the uncertainty of the native sandy roughs equivalent, and concerns about hitting and holding those infamous convex greens will dominate play. And most importantly, the course will be in the same fine shape as the men found it.
Still to be determined is the toll that Pinehurst No. 2 will exact. With the women generally hitting shots on a lower trajectory and with less spin, holding these greens will be harder than for the men. There will be considerable incentive in adopting a bold, aggressive strategy off the tee, relying less on long irons and rescue clubs for tee shots and more on the driver, even if that runs the risk of the golf ball winding up in the sandy rough areas.
Having watched play during the U.S. Open, Norway's Suzann Pettersen is among those players who learned from watching the men last week. She said she saw "some guys laying back and hitting longer approaches, which probably wasn't the right thing, I think. Then you saw guys being very aggressive. They were hitting a lot of drivers. They were taking it on, because obviously you hit it out of the fairway, you will be able to advance it, most likely."
Indeed, Pettersen seems to have benefited personally from watching Kaymer play the same course the week before she would take on Pinehurst No. 2. "So the word I got from Martin's caddie was, like, just be aggressive; much better to be in the native area, having a shorter iron than laying back and coming in with less trajectory."
Golfweek.com readers: We value your input and welcome your comments, but please be respectful in this forum.
---
---
---
---
---
---
---
---
---
---
---
---
---
---
---
---
---
---
---
---
---