Report: U.S. Open targets Torrey Pines for 2021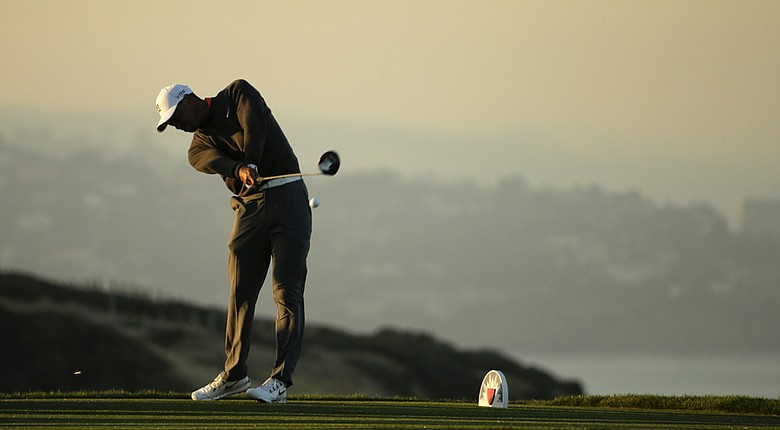 Tuesday, March 11, 2014
Torrey Pines' South course in San Diego is the USGA's choice to host the U.S. Open in 2021, according to a local report – which could return Tiger Woods at age 45 to the site of his 14th (and most recent) win in a major.
The choice will go to the city council for approval, San Diego Mayor Kevin Faulconer told the San Diego Union-Tribune.
---
Photo Gallery
PHOTOS: Tiger Woods' 2008 U.S. Open win at Torrey Pines
See the action and emotion from Tiger Woods' win at Torrey Pines in the 2008 U.S. Open -- in a storied Monday playoff against Rocco Mediate, all while battling a knee injury.
---
Torrey Pines hosted the U.S. Open in 2008 – when Woods defeated Rocco Mediate while battling a severe knee injury that would later sideline him for months. Woods remains second all-time to Jack Nicklaus since winning the storied Monday playoff – when the tournament climbed among the top U.S. Opens for attendance and ratings; San Diego State University calculates its economic impact at $142 million, the Union-Tribune reported.
As our live blog recorded the deciding hole at the time:
Rocco Mediate's driving woes crept into his game at the wrong time. Mediate pulled his drive into a fairway bunker, and he pulled his 183-yard approach left into the stands. After a free drop, Mediate pitched to 20 feet.
Woods' birdie try crept toward the hole, but he left it short of the middle of the cup by an inch. He fell to his knees and left the stage open for Mediate, who left his putt high and failed to convert par, giving Woods his 14th major and first U.S. Open title since 2002.
His Open title was his seventh at Torrey Pines, a record for wins on one course.
Scott Stallings won the Farmers insurance Open at Torrey Pines earlier this year. [Note: An earlier version incorrectly stated Stallings' win total this season.]
The Union-Tribune reported that the 2008 U.S. Open negotiations took place with a group of civic leaders called Friends of San Diego, which served as a middleman, but this time the city council will work directly with the USGA; the council will review the issue Monday or Tuesday, Faulconer said, adding: "The fact that we've been selected again speaks volumes as to how this city came together and put on a world-class tournament in '08."
– Andy Zunz contributed
Golfweek.com readers: We value your input and welcome your comments, but please be respectful in this forum.
---
---
---
---
---
---
---
---
---
---
---
---
---
---
---
---
---
---
---
---
---