In position to win, Spieth keeps learning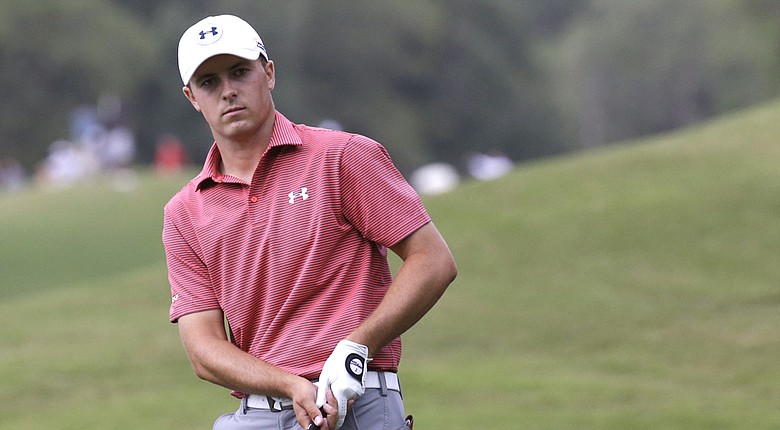 Thursday, May 15, 2014
If it's all about learning, gaining experience, and getting a feel for what it takes to win, consider this 2013-14 season to be a smashing success already for Jordan Spieth.
He played in the final group Sunday for the fourth time in 2013-14. While he hasn't won, only the strictest of markers would give him poor grades. Those four efforts:
Hyundai: Shot 69, finished second.
Farmers: Shot 74, finished T-19.
Masters: Shot 72, finished T-2.
Players: Shot 74, finished T-4.
Five times already this season, Spieth has had at least a share of the lead after a round and he's been in the final group on the weekend a total of six times. His scoring average for those six rounds is 72.66. Cynics might use those numbers to argue that Spieth has trouble in pressure situations, but at some point could we remind one another that he would be a junior in college had he stayed at the University of Texas.
"Twenty years old? I can't get my head around that," Graeme McDowell said.
• See all of Jim McCabe's PGA Tour notes this week right here.
The man from Northern Ireland played alongside Spieth for two days at The Players Championship and was effusive in his praise.
"He's not going to wow you like a Rory McIlroy. He doesn't hit the ball and you say, 'Wow, this guy is something special.' I think that's what makes him great. He's so rounded.
"Drives it good. Not amazing. Hits his irons good. Not amazing. Chips really well. Not amazing. He's not Phil Mickelson around the greens. Putts really well. He's not Ben Crenshaw. Then you add it all up and you go, 'Wow, this kid's a really good player.' "
Golfweek.com readers: We value your input and welcome your comments, but please be respectful in this forum.
---
---
---
---
---
---
---
---
---
---
---
---
---
---
---
---
---
---
---
---
---