Senior amateur golf: 2015 ranked-event schedule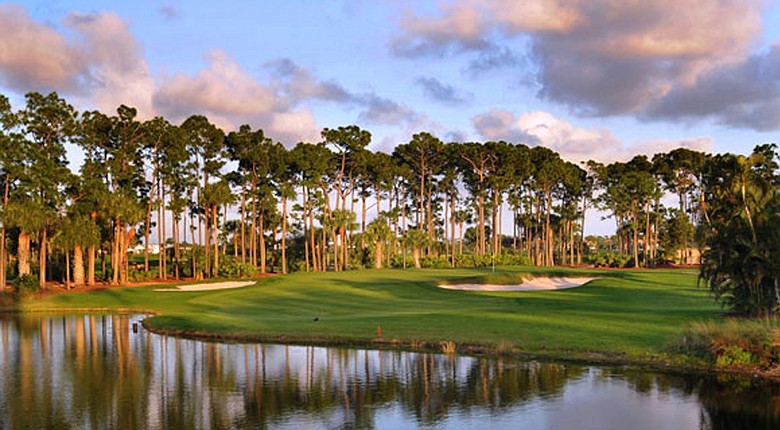 Wednesday, April 29, 2015
The Golfweek Senior Amateur schedule, consisting of the events that make up Golfweek's national senior ranking, is listed below with contact information and point values.
Contact Ron Gaines at [email protected] with questions or updates.
Refer back to this page for schedule and results updates
To view the complete 2014 senior amateur schedule, with results, click here.
2015
January
Jan. 4-6, 2015: Old Corkscrew Senior Invitational, Old Corkscrew GC, Estero, Fla.
(Scores: Senior | SS | Legends)
Mark Iwinski – General Manager
239-949-4700
800 Points
Jan. 8-10, 2015: Gateway Invitational, Gateway G&CC, Ft. Myers, Fla.
Brian Hart – Golf Professional
239-561-1014
800 Points
Jan. 12-14, 2015: Kingsway Senior Invitational, Kingsway GC, Lake Suzy, Fla.
(Scores: Senior | SS | Legends)
Jimmy Karr – Head Golf Professional
941-625-8898
800 Points
Jan. 16-18, 2015: Golfweek Senior National Championship, Stone Creek GC, Ocala, Fla.
(Scores: Seniors | SS | Legends)
Diane Muratore
407-563-7092
Ron Gaines
800 Points
January Swing – 800 bonus points
February
Feb. 15-18: SOS Spring Classic, The Verandah Club, Ft. Myers, Fla.
(Scores: Seniors | SS | Grand Masters)
James Popa (614-487-1207)
1,000 Points
Feb. 26-28: Gasparilla Invitational, Palma Ceia G&CC, Tampa, Fla.
(Scores: Senior)
Joe Hodge (813-253-3061)
www.gasparillainvitational.com
400 Points
March
March 2-4: Jones Cup Senior Invitational, Sea Island GC, Sea Island, Ga.
Brandon Youmans (912-639-5118)
1,000 Points
March 6-8: Moot Thomas Invitational, Ocala GC, Ocala, Fla.
March 13-15: Florida Azalea Senior, Palatka GC, Palatka, Fla.
(Scores: Senior | SS | Legends)
Ronnie Tumlin (904-501-1010)
1,000 points
April
April 14-16: Georgia Senior Invitational, Eagle's Landing CC, Stockbridge, Ga.
Mark Hall (770-389-9898)
800 Points
CANCELED: The Tower Invitational, Miramont CC, Bryan/College Station, Texas
Brad Lardon (979-361-7220)
600 Points
April, 20-23: SOS Senior Masters, Indian Wells Golf Resort, Indian Wells, Calif.
James Popa (614-487-1207)
1,200 Points
April 23-25: George L. Coleman Amateur Invitational, Seminole GC, Juno Beach, Fla.
Pro Shop (561-626-0280)
800 Points
April 25-28: Golfweek Senior Amateur, LaQuinta Resort – Nicklaus & Stadium, Palm Springs, Calif.
Cherry Masih
Ron Gaines
1,000 Points
May
May 4-7: Carlton Woods Invitational, The Club at Carlton Woods, The Woodlands, Texas
www.carltonwoodsinvitational.com
Marty Benson (713-857-9222)
800 Points
May 5-8: SOS John Kline Super Senior, CC of Orlando (Fla.)
James Popa (614-487-1207)
1,000 Points
May 13-15: Senior Cotton States, Bayou DeSiard Country Club, Monroe, La.
Chairman, Doug Farr (318-361-0179)
www.seniorcottonstates.org
800 Points
May 18-20: Low Country Senior Invitational (formerly The Chechessee), Oldfield Golf Club/The Chechesseee Creek Club/The Old Tabby Links at Spring Island, S.C.
Gary Shimmin (843-987-0391)
800 Points
May 18-21: Trans- Mississippi Senior, Brook Hollow GC, Dallas, Texas
Rob Addington - ED - 214-468-8942
600 Points
May 22-24: John T. Lupton Memorial, The Honors Course, Chattanooga, Tenn.
Henrik Simonsen (423-238-9123)
800 Points
May 27-29: Chanticleer National Sr. Invitational, Chanticleer GC, Greenville, S.C.
Frank Wrenn (864-616-9526)
www.Chanticleersrinv.com
800 Points
June
June 9-11:: Pacific Northwest Senior (PNGA), Wine Valley GC, Walla Walla, Wash.
Scotty Crouthamel (336-435-5600 or 206-526-1238)
400 Points
June 17-19: National Senior Hall of Fame, High Point CC / Willow Creek, High Point, N.C.
David Millis (336-906-0640)
1,000 Points
June 25-27: The George C. Thomas Jr., Invitational, Los Angeles CC, Los Angeles
Jim Schaeffer (310-276-6104)
800 Points
June 25-28: USGA Senior Open, Del Paso CC, Sacramento, Calif.
www.usga.org
2,500 Points
July
July 20-23: SOS The Jack Hesler Tournament, Inverness Club, Toledo, Ohio
James Popa (614-487-1207)
800 Points
July 23-26: British Senior Open Championship, Sunningdale GC (Old Course), Berkshire, England
www.randa.org
2,000 Points
July 24-27: Golfweek Northern Classic, Michigan, TBD
July 27-29: Dave King Senior Invitational, Evergreen CC, Haymarket, Va.
Dave King (703-424-6330)
800 Points
August
Aug. 5-7: British Senior Amateur Championship, Royal County Down, New Castle, Ireland
www.randa.org
1,750 Points
Aug. 10-13: Canadian Senior Amateur, Weston G&CC, Toronto, Ontario, Canada
www.golfcanada.ca
1,000 Points
Aug. 18-20:: North and South Senior Amateur, Pinehurst CC, Pinehurst, N.C.
Brian Fahey (800-795-4653)
Pinehurst.com
800 Points
Aug. 23-25: Golfweek Senior National Match Play (by invitation: top 32 seniors and top 32 super seniors), Tobacco Road, Sanford, N.C.
Diane Muratore (407-563-7033)
Ron Gaines
1,200 Points
September
Sept. 9-11: The Senior Porter Cup, Niagra Falls CC, Lewiston, N.Y.
Fred Silver (716-282-2630)
800 Points
Sept. 14-16: Sunnehanna Senior Invitational, Sunnehanna GC, Johnstown, Pa.
Phil Saylor (814-244-1653)
800 Points
Sept. 21-24 SOS Indian Summer Classic, Wianno Club, Osterville, Mass.
James Popa (614-487-1207)
TBD Points
Sept. 21-24: U.S. Senior Challenge (individual), Harmony Club, Fort Collins, Colo.
Jim Bianco (702-499-0827)
800
Sept. 26-Oct. 1 USGA Senior Amateur, Hidden Creek GC, Egg Harbor Township, N.J.
USGA (800-822-8742)
www.usga.org
2,000 Points
October
Sept. 30-Oct. 2: Senior Azalea Invitational, CC of Charleston (S.C.)
www.azaleainvitational.net
Hart Brown, PGA (843-795-2312)
David Humphreys, Azalea Chairman
1,000 points
Oct. 4-7 Yeamans Hall Senior Invitational, Society of Seniors, Yeamans Hall CC, Charleston, S.C.
Jim Popa (614-487-1207)
800 Points
CANCELED/COURSE RENOVATION Harvey Penick Invitational, Austin CC, Austin, TX
Rod Harris (512-328-8006)
Oct. 23-26: SOS Vinny Giles Senior Championship, The Landings, Deer Creek Course, Savannah, Ga.
Jim Popa (614-487-1207)
800 Points
November
Nov. 13-16 Ralph Bogart Tournament, Crown Colony G&CC, Ft. Myers, Fla.
Jim Popa (614-487-1207)
1,000 Points
December
Dec. 4-7 SOS Championship, The Wigwam, Litchfield Park, Ariz.
Jim Popa (614-487-1207)
1,200 Points
TBD: Golfweek Senior Tour Championship
TBD: The Dixie Senior Amateur, Heron Bay Golf Club, Coral Springs, Fla.
Ben Derauf (954-796-2014)
www.dixieamateur.com
1,000 Points
---
---
---
---
---
---
---
---
---
---
---
---
---
---
---
---
---
---
---
---
---
---
---
---
---
---