Ryder Cup: European player capsules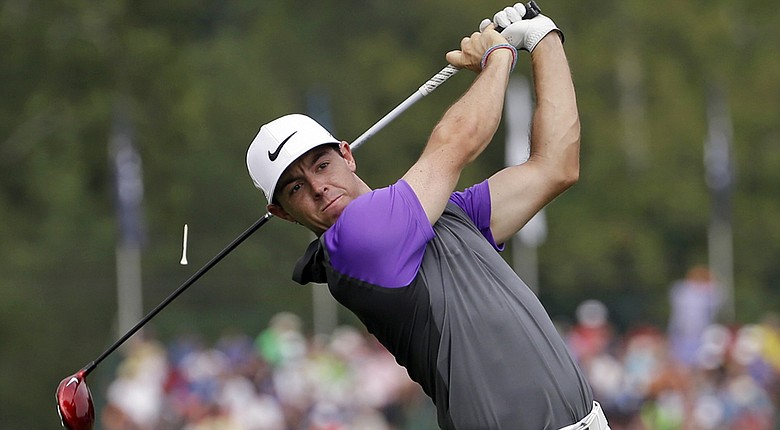 Friday, September 19, 2014
Here is a closer look at the European squad for the 2014 Ryder Cup, to be played Sept. 26-28 at Gleneagles in Perthshire, Scotland:
• • •
Rory McIlroy
Northern Ireland, age 25
• World Ranking: 1
• Ryder Cup appearances: 2; 4-3-2 record.
• Tait's take: Although he's only 25, the World No. 1 will be seen as vital to Europe's chances of winning the match for the third successive time, and seventh time in last nine matches. He is without doubt the star of the European team. Two major wins this year attest to his place atop the world order. He campaigned hard for McGinley to get the captaincy. Expect Rory to play all five sessions.
• • •
Henrik Stenson
Sweden, age 38
• World Ranking: 4
• Ryder Cup appearances: 2; 2-3-2 record
• Tait's take: Hasn't played since the 2008 match at Valhalla and didn't really acquit himself well in that losing match. He lost in singles to Kenny Perry, and will be keen to atone for that. He's a far stronger player now than he was then, and should see a lot of action at Gleneagles. The Swede is arguably the most affable player on the European team, and should be a harmonizing factor in the team room should it be needed.

• • •
Victor Dubuisson
France, age 24
• World Ranking: 23
• Ryder Cup appearances: Rookie
• Tait's take: Dubuisson is the most enigmatic member of the European team, perhaps even the most eccentric despite being only 24 years old. He's always done things his own way, even in his amateur days when he often clashed with the French amateur authority figures. The key for McGinley will be finding a partner for Dubuisson. Graeme McDowell has said he'd love to play with the Frenchman, so it will be interesting to see if that pairing is used.
• • •
Jamie Donaldson
Wales, age 38
• World ranking: 28
• Ryder Cup appearances: Rookie
• Tait's take: Donaldson gives hope to journeymen everywhere. He was exactly that until he won the 2012 Irish Open. He's won twice since then, including the recent D+D Real Czech Masters to guarantee his spot in the European team. He's developed into a very steady performer. As a rookie he might not see a lot of action the first two days, and it may be confined to the fourball sessions only.
• • •
Sergio Garcia
Spain, age 34
• World ranking: 3
• Ryder Cup appearances: 6; 16-8-4 record
• Tait's take: Loves the Ryder Cup and has the ability to aggravate the opposition. He excels in fourballs and foursomes, having only ever lost two matches in either format. His singles record pales in comparison, with just two wins against four losses. So that will be a concern for McGinley and could dictate a middle-of-the-lineup start in the final session at Gleneagles.
• • •
Justin Rose
England, age 34
• World ranking: 6
• Ryder Cup appearances: 2; 6-3-0 record
• Tait's take: The Englishman has an excellent Ryder Cup record despite playing in only two matches. He has formed a formidable paring with good friend Ian Poulter, losing just once in foursomes against three wins. Since Poulter is a definite captain's pick, the pairing will be put into action at Gleneagles. Rose also has a spotless record in singles play, defeating Phil Mickelson on both occasions. Rose's victory over the lefthander was crucial to Europe's victory two years ago.
• • •
Martin Kaymer
Germany, age 29
• World ranking: 12
• Ryder Cup appearances: 2; 3-2-1 record
• Tait's take: The German holed the winning putt two years ago at Medinah when he defeated Steve Stricker by one hole. That win helped make up for what seemed a dismal second appearance in the biennial match. Kaymer was out of form and only played once before the singles, losing in fourballs with Rose. Kaymer is a different player this year, as his U.S. Open win proves. Expect him to play a more prominent role this time around.
• • •
Thomas Bjorn
Denmark, age 43
• World ranking: 30
• Ryder Cup appearances: 2; 3-2-1 record
• Tait's take: Bjorn hasn't played since 2002. He was inspired to try to make another Ryder Cup team after acting as vice-captain to Colin Montgomerie at Celtic Manor in 2010. He acted in a similar role to Jose Maria Olazabal two years ago but has finally made his third Ryder Cup team, a record that does not perhaps reflect his stature as a 15-time European Tour winner. Bjorn is arguably the most senior statesman on the European Tour, acting as chairman of the powerful tournament committee. As such he will be a powerful presence in the team room, one of McGinley's on-course leaders.
• • •
Graeme McDowell
Northern Ireland, age 35
• World Ranking: 18
• Ryder Cup appearances: 3; 5-5-2 record.
• Tait's take: McDowell just scraped into the European side at the expense of Scotland's Stephen Gallacher. He hasn't had the best of seasons by his standards, even if he did win the French Open. He and wife Kristin have also just celebrated the birth of their first child. So McDowell will turn up for the match a little ring rusty. However, as he proved at Celtic Manor in gaining the winning point by defeating Hunter Mahan, the 2010 U.S. Open champion can handle the pressure of a Ryder Cup.
• • •
Ian Poulter
England, 38
• World Ranking: 37
• Ryder Cup appearances: 4, 12-3 record
Tait's take: Poulter was a virtual certainty to make the team because of how he raises his game in the Ryder Cup, despite having a poor season – only two top 10s worldwide in 2014, and none since a T-6 at the FedEx St. Jude Classic in early June.
• • •
Lee Westwood
England, 41
• World Ranking: 41
• Ryder Cup appearances: 8; 18-13-6 record
Tait's take: Westwood missed four cuts in a row before the WGC-Bridgestone Invitational, but then finished 19th there and 15th a week later in the PGA Championship. Donald placed 50th and 40th, respectively.
• • •
Stephen Gallacher
Scotland, 39
• World Ranking: 34
• Ryder Cup appearances: Rookie
Tait's take: Gallacher showed his class in finishing 10th in the race for one of the nine automatic spots. The Scotsman needed to finish second in the Italian Open to earn a berth, but placed third, one stroke out of an automatic spot.
Golfweek.com readers: We value your input and welcome your comments, but please be respectful in this forum.
---
---
---
---
---
---
---
---
---
---
---
---
---
---
---
---
---
---
---
---
---