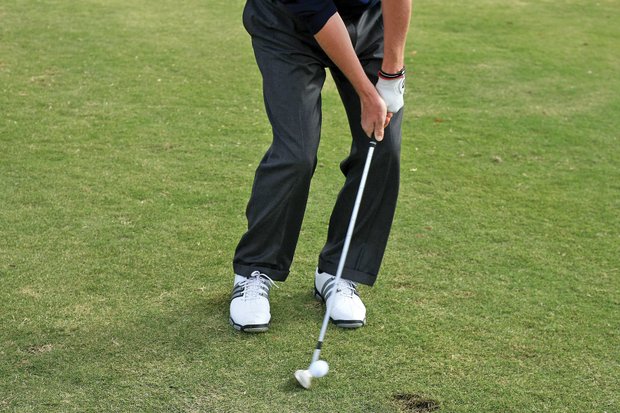 Smith's favorite short-game shot is a low, running chip. He places the ball just in front of his right foot, puts his hands well ahead of the clubhead and maintains that angle throughout the swing. One key: Even though his hands are ahead, he opens the clubface slightly. This does two things: It maintains the club's loft and keeps the sole from digging in the turf.
When Smith hits a flop shot, he likes to feel like the left wrist starts
to fold through impact, which allows the club to pass his hands.