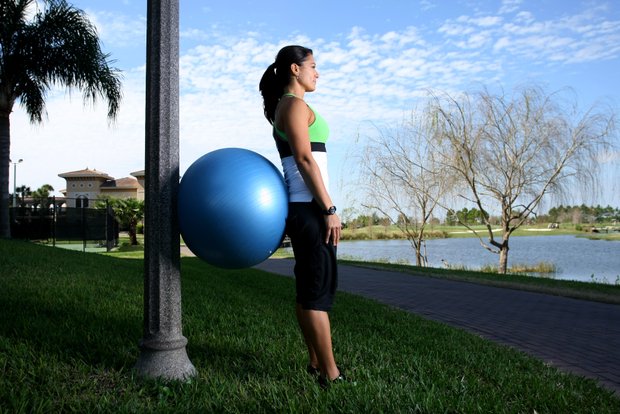 QUADS: Stability equals more consistency
This exercise might elicit flashbacks to that torturous ghost chair in sixth-grade gym class, but it will build lower-body strength.
"The stronger women are in their quads, the more stable they'll be in their golf swing," Doddato said.
Place the stability ball in the middle of your lower back and stand against a wall, with knees slightly bent. Drop down so that your knees form a 90-degree angle. Your feet should be far enough forward so that your knees don't go over your toes during the exercise. Complete two sets of 20 reps.
Make it harder: Balance on one leg.