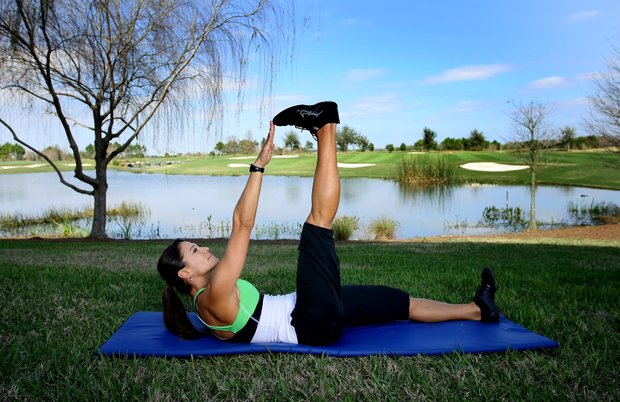 CORE: Developing spine stability
One key to a balanced swing is the ability to maintain your spine angle as your body rotates. A strong core can prevent the sliding and tilting that often leads to misses.
Lie flat on your back with your right arm extended behind your head (pictured above left). Lift your right arm and right leg until they point directly into the air, contracting your abs and stabilizing your hips. The goal is to get your shoulder blades off the ground and touch your toe (pictured at left).
Complete two sets of 20 reps on each side. Experiencing pain in your neck? Press your tongue to the roof of your mouth for relief.
Make it harder: Add a medicine ball in your hands.