2010 in review: Major moments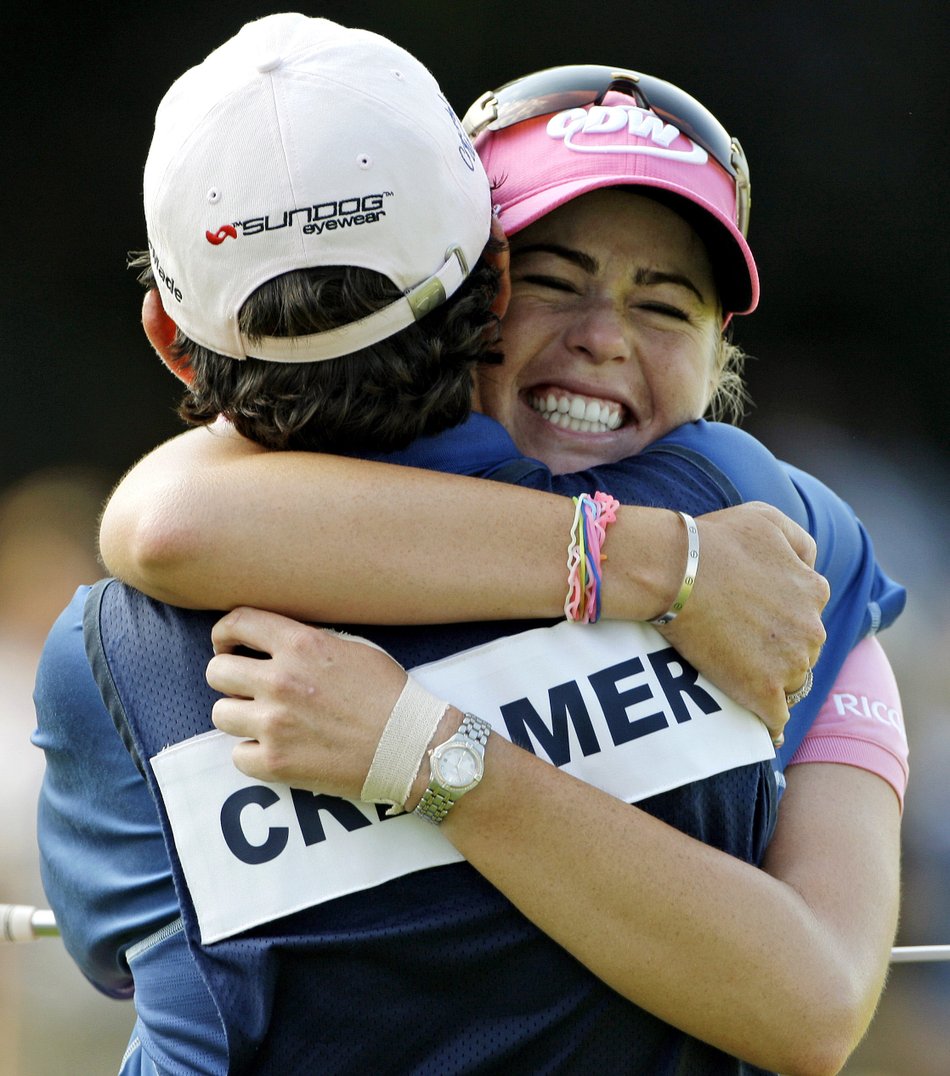 "I'll probably sleep with an ice bag on. I'm afraid to take the tape off – my thumb is going to explode out of it. But the more I think about making pars, the less the thumb bothers me." - Paula Creamer on the pain in her thumb after the third round of the U.S. Women's Open at Oakmont. She led by 3 strokes heading into the final round. Above, Creamer Creamer hugs her caddie, Colin Cann, after winning the tournament.
For complete U.S. Women's Open coverage, click here.
More photos from this gallery: