Staff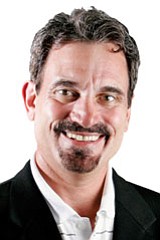 Jeff Rude
Senior Writer
Jeff Rude has been a senior writer at Golfweek since 1995 covering the PGA Tour. He has won numerous national writing awards, including several firsts in the Golf Writers Association of America contest. His "Hate to Be Rude" weekly video on Golfweek.com is among the site's most popular and he is a regular on the Golf Channel's "Grey Goose 19th Hole." Rude is an Evans Scholar from Waukegan, Ill., and graduated from the University of Missouri in 1976. He caddied the PGA Tour while in college and later worked for the Pittsburgh Post-Gazette, Dallas Morning News and Chicago Sun-Times.

• Favorite interview: Ben Hogan on the cusp of 80. He didn't do many. Might have been his last.
• Dream vacation: Royal Dornoch or Nepal with my son, Scott.
• Best golf shot seen live: Padraig Harrington 301-yard 3-wood from bad bunker lie to 12 feet at 2009 PGA.
• Believe it or not: Attended Kellen Winslow Game, Frank Reich Game, Bartman Game and Sosa Cork Bat Game.
Recent Stories by Jeff Rude
---
---
---
---
---
---
---
---
---
---