Complete coverage: Grow the Game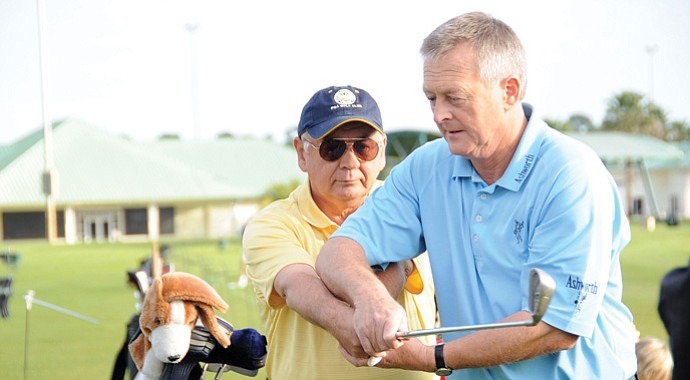 Wednesday, December 5, 2012
Golfweek's seven-part "Grow the Game" series casts a spotlight on the individuals, programs and facilities that are striving to make golf thrive again.
• Golf answers urgent call to grow the game: Golf 2.0. It's a title that will become part and parcel of the game this year, lexicon that will roll off the tongues of Jack Nicklaus, U.S. Golf Association and PGA of America executives, TV commentators and just about anybody who's anybody in golf. But what exactly is it? Story
• TGA Premier Junior Golf: What started as a way to complement his PGA duties now has PGA pro Troy Lewis managing as many as a dozen part-time instructors at nearly 40 schools annually in Fort Worth, Texas. Story
• Familial approach: Derek Crawford, general manager of Raven Golf Club in Phoenix, and his staff brainstormed ways to engage adults while they waited for their children at the Wee Ravens kids' golf clinic. Their solution: Simultaneously host a golf-centric "boot camp" where the grown-ups participate in fitness drills designed to help their games. Story
• A blueprint for golf's 'bunny slopes': Placing the uninitiated golfer on the first tee of a course stretching 7,000 yards or more makes as much sense as letting a newly licensed driver on a German autobahn. But that's exactly how our sport welcomes beginners who still are trying to get their swings in gear. Enter, First Links. Story
• Range of possibilities: TopGolf has successfully mixed swings, suds and socializing. In 2011, 1.2 million visitors hit 82 million golf balls at TopGolf's seven locations, which include three in England. Story
• PGA Junior League Golf: The PGA of America expects Junior League Golf, which places the emphasis on fun and camaraderie, to be its answer to Little League Baseball, youth soccer and lacrosse leagues that monopolize playing fields across the country. Story
• The power of learning: Joe Assell, co-founder of GolfTEC, which delivers 21st-century, technology-based instruction rather than Band-Aid swing fixes, is addressing a frequently overlooked aspect in the industry's efforts to grow the game: poor player retention. Story
Golfweek.com readers: We value your input and welcome your comments, but please be respectful in this forum.
---
---
---
---
---
---
---
---
---
---
---
---
---
---
---
---
---
---
---
---
---