College Women
Women's spring preview: Northeast Conference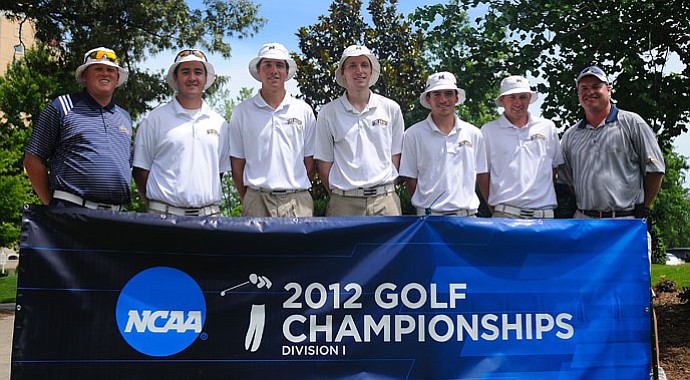 Sunday, January 27, 2013
It's official.
The men's and women's golf programs at Mount St. Mary's University in Emmitsburg, Md., are being cut after the 2013 spring season.
In case you missed it, in November, the school announced that they were cutting both golf programs, as well as the men's soccer.
"I was shocked and confused," said senior Nikki Fazio. "It was very difficult to understand why our program was being cut so suddenly."
"I was absolutely shocked," added sophomore Kelsey Hayward. "Since there is such a great focus on athletics at the Mount, I never imagined that cutting sports programs would even be an option."
The men and women's head coach, Scott Keller, was told the reason of the team's dismissal was due to budget cuts.
From there, the men's soccer tried to team up with the golf programs and start a petition, trying to raise and save enough money to save each program.
"Our initial thoughts were to call everyone we knew, from parents and friends to alumni and try to get any help that we could," said Fazio. "We wrote and also collected letters from other students and athletes to give to the board in hopes for an extension at least to raise some money."
Thinking it was a good idea, the players let Keller, also the owner of the team's home golf course, Quail Valley, know what they were going to do.
After talking it over with both team members and their parents, Keller told them he didn't think it as a good idea to try and raise money.
"I just didn't think it was a good idea to raise money with the bench marks the athletic department set for us," said Keller. "If they didn't reach it (the bench marks), it would go into a general fund for the university."
Therefore, it was confirmed that the programs would be done after their spring season.
"Ya know, were still going to plug along and just try the best we can," said Keller. "Basically, all I'm doing this spring is trying to get them in the best shape possible and work on their golf games."
Even though Hayward is only a sophomore, she wants to make the most of this last season with her teammates and then maybe move on from there.
"We have to make the most of these last few tournaments by giving our all and just having fun," she said.
As for the moving on part, Hayward isn't sure what she wants to do it, but in the end of it all she will probably transfer.
"It will be hard to start over after already investing two years of my life in one school, but I just can't see myself turning down the opportunity to play Division I golf."
• • •
Where it stands now
Top of the class: St. Francis University-PA
Best player of the fall: Ann Colligan, St. Francis University-PA
• • •
Past champions
2012: Long Island University-Brooklyn
2011: Fairleigh Dickinson
2010: Fairleigh Dickinson
2009: Fairleigh Dickinson
2008: Fairleigh Dickinson
• • •
Conference Capsules
St. Francis-Pa. (No. 204)

Finished third at the Cleveland State Invitational and fourth at the Winthrop Invitational. Junior Ann Colligan won the Cleveland State Invitational and finished in the top five in the Lady Bison Fall Classic and the Winthrop Invitational.

Central Connecticut State (No. 205)

Best team finish was at the St. John's Invitational (third). Good finishes at the Tignanelli Towson Invitational and Rutgers Invitational, seventh and 10th, respectively, considering the fields they were so big (18 and 21 teams).

Fairleigh Dickinson (No. 210)

Finished fourth at the St. John's Women's Intercollegiate and fifth at the Rutgers Invitational. Junior Mariana Juaristi, of Guanajuato, lead after the first round of the ECAC Championships, but slipped back into a seventh-place overall finish.

Monmouth (No. 221)

Rough first tournament for the Hawks, but came back with a solid sixth-place finish at the Rutgers Invitational. Monmouth won its dual match again Hartford University and junior Macy Ramio took home medalist honors.

Long Island University (No. 225)

Won the St. Francis (N.Y.) Quad Matches and had a fourth-place finish at the Sacred Heart Invitational. Two sophomores Cristina Felip, of Bacelona Spain, finished as the runner-up at the St. Francis Quad Matches and Brianna Maynard, of Auckland, New Zealand, finished third individually at the Sacred Heart Invitational.

Robert Morris (No. 226)

Senior Jenna Rinker won her second and third collegiate events this fall at the Youngstown State Fall Invitational and the team's own RMU Colonial Classic. During the YSU Invitational, she fired her career-low 74 on both days.

Sacred Heart (No. 232)

The Pioneers finished third at the ECAC Championship for its best finish of the fall. Freshman Malin Wallheede, of Sweden, finished in third for the team's best individual finish.

Wagner (No. 239)

Most impressive finish was a fourth at 14-team Mount Holyoke Invitational. Keep an eye on sophomore Ellen Huffman.

Mount St. Mary's (No. 252)

Freshman Marisol Doglioli finished 17th at the Tignanello Towson Invitational with rounds of 78-79 to post the fourth-best score in team history in her first-ever collegiate event.

St. Francis-N.Y. (No. 254)

The Terriers set a new program record for lowest total score in a round by carding a 348 at the Rutgers Invitational.

Conference championship

April 26-28, LPGA International, Daytona Beach, Fla.

Lance Ringler's prediction

Central Connecticut State. There is not a league closer from top to bottom than the Northeast Conference. Just 50 places in the Golfweek/Sagarin Ranking is the difference between No. 204 St. Francis (Pa.) and No. 254 St. Francis (N.Y.).
Golfweek.com readers: We value your input and welcome your comments, but please be respectful in this forum.
---
---
---
---
---
---
---
---
---
---
---
---
---
---
---
---
---
---
---
---
---