Murray among remaining players at North & South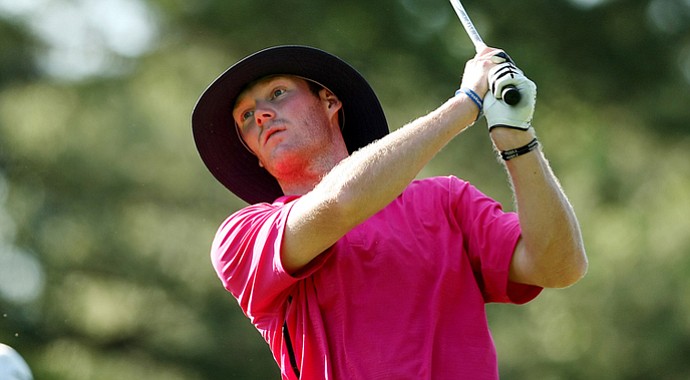 Friday, July 5, 2013
Stroke-play medalist Adam Schenk fell in the first round of match play Friday at the North & South Amateur. Purdue's Schenk fell to Coastal Carolina junior Andrew Dorn in 20 holes.
Other notables to fall in the first round at Pinehurst (N.C.) No. 2 included Davidson's Richard Fountain, Duke commit Adam Wood, Kent State's Corey Connors and Michael McGowan, grandson of Peggy Kirk Bell.
Among those to advance to the semifinals were Grayson Murray, who will join the UNC-Greensboro roster in the fall, but will have to sit out a year due to transfer regulations. Murray played in the U.S. Open last month, but did not make the cut. He advanced to the semis with victories over Sam Love and Garrett King.
Murray will face Zachary Bauchou on Saturday in the semis, while Dorn will face Duke signee Max Greyserman.
ROUND OF 16
Andrew Dorn def. Adam Schenk, 20 holes
Mikey Moyers def. Richard Fountain, 2 and 1
Max Greyserman def. Jade Scott, 2 and 1
Seth Reeves def. Benjamin Griffin, 1 up
Zachary Bauchou def. Adam Wood, 3 and 2
Andrew Bailey def. Michael McGowan, 2 and 1
Garrett King def. Corey Conners, 20 holes
Grayson Murray def. Sam Love, 4 and 3
• • •
QUARTERFINALS
Moyers def. Dorn, 20 holes
Greyserman def. Reeves, 1 up
Bauchou def. Bailey, 1 up
Murray def. King, 4 and 2
Golfweek.com readers: We value your input and welcome your comments, but please be respectful in this forum.
---
---
---
---
---
---
---
---
---
---
---
---
---
---
---
---
---
---
---
---
---