College Men
GCAA names Division III All-Americans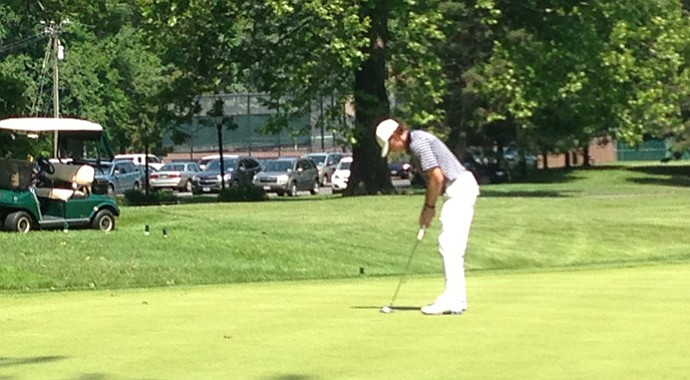 Tuesday, June 18, 2013
The Golf Coaches Association of America has named its list of second- and third-team Ping All-Americans. Eight players already were named to the first team.
The complete list of Division III All-Americans is listed below:
First Team
Cory Howard, LaGrange
Brian Jaeger, Christopher Newport
Alex Kolquist, Gustavus Adolphus
Anthony Maccaglia, Oglethorpe
Noah Ratner, Guilford
Brad Shigezawa, CMS
Casey Vangsness, Saint John's
Mike Wesko, Methodist
Second Team
Alex Andrews, Wittenberg
Andrew Bateman, Methodist
Bobby Holden, Redlands
Stefan Johnson, Illinois Wesleyan
Alex Kapraun, St. Thomas
Mikey McGinn, California Lutheran
Eric Quinn, Oglethorpe
Oliver Rudnicki, Whitworth
Third Team
Ian Bangor, Carnegie Mellon
Chris Blyth, St. John Fisher
Cameron Button, Southwestern
James Charles, Southwestern
Johnathan Chen, Emory
Anthony DiLisio, Skidmore
John Dukes, UT Tyler
Bobby Erhardt, Wesley
Ben Fister, Transylvania
Dennis Granath, Saint John's
Josh Grisa, UW-Stout
Buddy Hallman, UT Tyler
Wes Hillen, Millikin
Clay Hinton, Transylvania
Onni Hurri, Averett
Hayden Jones, Oglethorpe
Jantzen Latham, Transylvania
Drew Lynch, Saint John's
John McCord, Redlands
Tyler McMorrow, Gustavus Adolphus
Nick Palladino, Rochester
Andrew Peter, Luther
Joe Radulski, St. John Fisher
Andrew Thompson, Guilford
Jeff Wells, Methodist
Jake Whelan, St. Lawrence
Oliver White, Allegheny
Kenny Wienckowski, Illinois Wesleyan
Alex Wunderlich, Emory
Derek Zachman, La Verne
Golfweek.com readers: We value your input and welcome your comments, but please be respectful in this forum.
---
---
---
---
---
---
---
---
---
---
---
---
---
---
---
---
---
---
---
---
---