Sutton hopes for renewal with 2nd new hip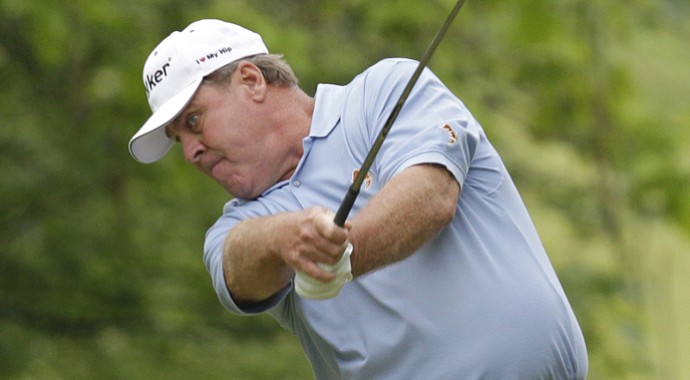 Wednesday, September 4, 2013
Pardon Hal Sutton if he yells "hip hip hooray" when he returns to competition next year. That's because he figures he'll be the only Champions Tour member playing with two artificial hips. That is not the kind of history a veteran professional wants to make, but Sutton will gladly take it because it will mean no more severe discomfort.
"I was flinching from pain," the 1983 PGA champion said. "I got to where I was bent over at address because the more bent over you are, the less pressure you put on your hips."
Sutton said doctors tell him that he'll be as "good as new" after right-hip replacement Oct. 8, a year after his left one was replaced. The first operation transported him from having "bone on bone with no cartilage" to "feeling like normal."
"It couldn't be better," said Sutton, who played 14 tournaments this year, with an individual best finish of T-14 at the Insperity Championship. "It feels awesome."
That's a big departure from living with pain in the right hip. In hindsight, he says he made a mistake waiting so long. So he's not waiting this time, and expects his performance to improve in 2014.
"If I'm not playing better, something is really wrong," said Sutton, 55, winless in the over-50 league after winning 14 times on the PGA Tour. "It hasn't been easy playing golf like this."
Golfweek.com readers: We value your input and welcome your comments, but please be respectful in this forum.
---
---
---
---
---
---
---
---
---
---
---
---
---
---
---
---
---
---
---
---
---