Masters Musings: Saturday's thoughts on Augusta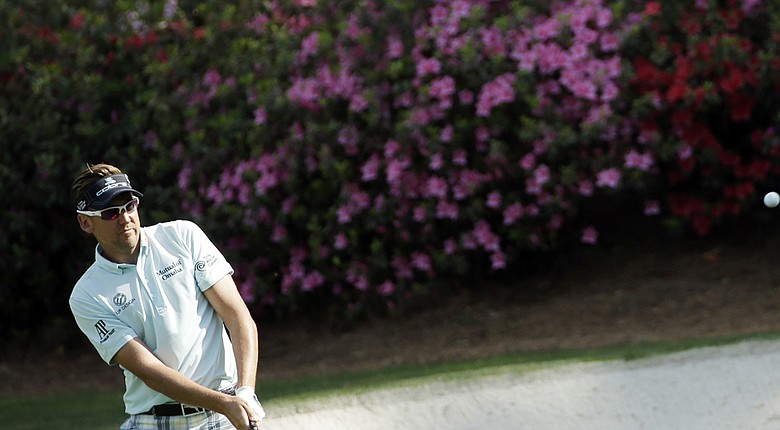 Saturday, April 12, 2014
Plenty of pros took to Twitter early Saturday – there was even a trivia contest via leader Bubba Watson's account – to talk about the Masters. Here is a smattering of the chattering.
• • •
Ted Scott (Bubba Watson's caddie), @jtedscott: "Just finished my 1st walk around ANGC today. Course seems firmer which equals tougher. Looking forward to it. #blessed"
Justin Rose, @JustinRose99: "One from yesterday at the 4th, looking for a low round today. #Masters #round3 instagram.com/p/msZhUKOt8R/"
Oliver Goss, @olliegossAUS: "Happy birthday to me, I turn 20 today and play the weekend of @The_Masters, happy birthday to me! #OrangeandWhite #Vols #Aussie #Masters"
Brandt Snedeker, @BrandtSnedeker: "In honor of Vandys spring game today.. These will be my tees today.. #AnchorDown head down pic.twitter.com/irZAavCaN8"
Henrik Stenson, @henrikstenson: "Bring it on:) fb.me/6wxmeWGi4"
Ian Poulter, @IanJamesPoulter: "Struck it pure today. Hit some great golf shots today. Only mistakes were 4, 3 putts which left me with a sour taste. Good weekend ahead."
Poulter: "Nice playing as well @JustinRose99. Naughty chip in on the 8th as I was putting on the first mate."
Poulter: "You see all things on the drive to #augustanational. Saturday is moving day for pets as well. instagram.com/p/msVliApg87/"
Sandy Lyle, @SandyLyle1: "Time for bed. Another weekend made @The_Masters after roller coaster ride today. Thank you for all your support. Will try to go low 2mozz."
Joost Luiten, @joostluiten: "Good fight today (73) to make the weekend here at the Masters. Looking forward to play the weekend and see if we can make a move!"
Charl Schwartzel, @CA_Schwartzel: "Hard day out there, missed to many greens, can't do that around Augusta."
Angel Cabrera, @cabrera_pato: "Thanks for your support during the Masters Tournament, it couldn't be this time. I am heading home now, to Villa... fb.me/6LLMlTNGy"
Luke Donald, @LukeDonald: "Nearly fought my way back into the weekend, unfortunately the damage was done yesterday. Thx every1 4 the support, it doesn't go unnoticed"
Bud Cauley,@BudCauley: "3 years as a professional and still watching the greatest tournament in the world on tv. gotta change that! #augusta #2015"
Tim Herron, @PGALumpy: "IT'S MOVING DAY! No really, I'm helping my buddy Mike move today. @The_Masters @uhaul @notthefakeSVP #Masters pic.twitter.com/4tZLNrrafq"
PaulStankowski, @PaulStankowski: "This guy is pumped! Masters Bound!!! #Memories pic.twitter.com/xVpmHocTjJ"
Golfweek.com readers: We value your input and welcome your comments, but please be respectful in this forum.
---
---
---
---
---
---
---
---
---
---
---
---
---
---
---
---
---
---
---
---
---