Q&A: Mike Cantlay, chairman of VisitScotland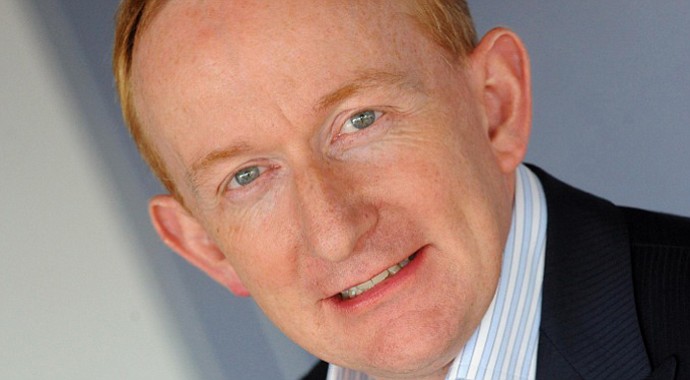 Wednesday, January 30, 2013
Mike Cantlay, chairman of VisitScotland, talked with Golfweek about golf tourism, plans for the 2014 Ryder Cup at Gleneagles, the opening of Trump International Golf Links, and the recent announcement that the Aberdeen Asset Management Scottish Open will become the first regular European Tour event to air on network television in the United States.
GW: What percentage of your business from North America consists of golfers?
Cantlay: Roughly a quarter of Americans coming over play golf at some point. We have more courses per (capita) than anywhere else in the world. There are 560 golf courses, and 100 (are) tournament courses that I could send anyone out to without a moment's hesitation.
GW: Do you feel as though the new Trump course near Aberdeen is going to open up a new region to golf travelers?
Cantlay: I think that's right. The last time I was in Aberdeen speaking to a group of visitors, I said, 'Welcome to golf city.' It's wall-to-wall golf courses. And as you go inland, you hit another texture of clubs altogether. So, yeah, I think Mr. Trump's course is a welcome addition to the portfolio and creates a gem in the northeast.
GW: What impact will putting the Scottish Open on network television in America this year have on tourism?
Cantlay: Huge, for a number of different reasons. Traditionally, everyone thinks of St. Andrews, Turnberry, whatever. Inverness? Do they play golf up there? Well, the course (Castle Stuart) is magnificent, and the pictures of the Moray Firth, the dolphins, the birds and all the rest of it, the way Castle Stuart sits with most of the cameras overlooking the firth, it's quite different. . . . So the NBC deal is very important. There's so much Scottish golf other than the Open itself.
GW: What goes into preparing for the Ryder Cup at Gleneagles?
Cantlay: We were at Medinah to see how it is set up. The Ryder Cup in Scotland isn't just a golf tournament. Scotland will stop for the Ryder Cup. We've been living and breathing it for many years. . . . We've had an initiative called ClubGolf to encourage every school kid to have access to golf through our network of golf clubs. Most of the golf clubs are participating; most primary schools are able to provide this service. By 2014 the ideal is that every young Scot will have had the chance to play golf. (ClubGolf is) done through a combination of the clubs and schools – there's a bit of government support. . . . Most of the clubs allow parents to come and play for free if they're playing with their kids. We are the home of golf, and the hope is that Scotland will be able to reposition golf not just in terms of Scottish golf, but golf itself in terms of the attributes of the sport – so, (we're) taking responsibility for taking golf to the next level worldwide. That's the key to the Ryder Cup for us.
Golfweek.com readers: We value your input and welcome your comments, but please be respectful in this forum.
---
---
---
---
---
---
---
---
---
---
---
---
---
---
---
---
---
---
---
---
---