Nike unveils Merion style for Woods, McIlroy
Professional golfers are free to chose from a closet full of free shirts, pants and accessories most of the year. But during major championship weeks, they often receive a little fashion help.
To ensure that everyone looks his best – and no one is wearing the same outfit – companies such as Nike Golf script what its staff players will wear each day. Here's a glimpse at what Tiger Woods will be wearing at Merion this week.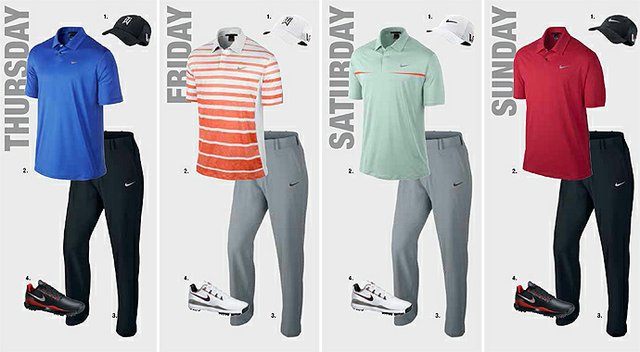 Here is Nike's scripting for Rory McIlroy
Latest Related Headlines