Kraus, Weworski take four-ball title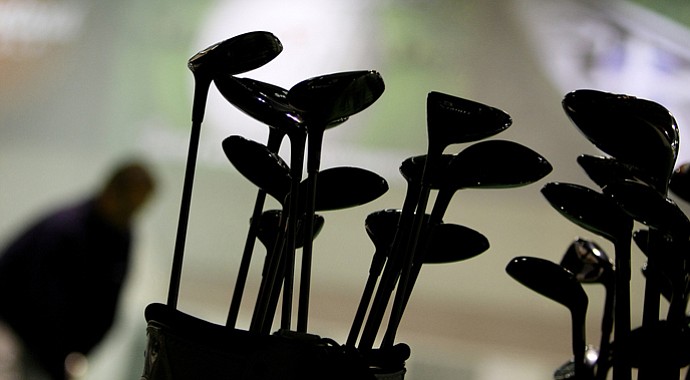 Sunday, April 28, 2013
Results from the 22nd Women's Trans Senior Four-Ball Championship, held April 23-25 at Whirlwind Golf Club in Chandler, Ariz:
Champions
Andrea Kraus (Baltimore, Md.), Corey Weworski (Carlsbad, Calif.): 66-62-68–196
Flight 1
Kim Eaton (Tempe, Ariz.), Liz Waynick (Scottsdale, Ariz.): 68-68-69–205*
Lisa Schlesinger (Laytonsville, Md.), Mimi Hoffman (Springfield, Va.): 65-70-70–205*
Jennie Robinson (La Quinta, Calif.), Mina Hardin (La Quinta, Calif.): 71-67-68–206
Flight 2
Jeanne Lallensack (Oro Valley, Ariz.), Mary Fink (Scottsdale, Ariz.): 72-74-74–220*
Christie Austin (Cherry Hills Village, Colo.), Cindy Pallatino (Scottsdale, Ariz.): 73-72-75–220
Bev Hoffenberg (Greenwood Village, Colo.), Nancy Ziereis (Centennial, Colo.): 73-74-74–221
Flight 3
Beverly Kim (Wahiawa, Hawaii), Lily Yao (Honolulu, Hawaii): 76-77-75–228
Barbara Blankenship (Centertown, Mo.), Janis Clemens (Sedalia, Mo.): 77-76-76–229
Ginny Becker (Naples, Fla.), Peggy Williams (Pickerington, Ohio): 78-76-76–230
Dorothy Powell (Rockford, Ill. ), Salley Wessels (Mt. Morris, Ill.): 76-79-75–230
Flight 4
Pat Linson (Papillion, Neb.), Tracey Whitley (Bellevue, Neb.): 77-81-78–236
Brenda Samuelson (Clarinda, Iowa), Jill Blackwood (Ft. Myers, Fla.): 81-77-79–237
Peggy Muenster (Clayton, Mo.), Vicki Wolken (Clayton, Mo.): 78-81-80–239
Flight 5
Cindy Anderson (Eugene, Ore.), Susan Palmer (Eugene, Ore.): 83-83-78–244
Carol Key (Colorado Springs, Colo.), Carole Grosch (Worland, Wyo.): 86-80-83–249
Deena Halstead (Avondale, Ariz.), Rose Hoeppner (Valley, Neb.): 84-83-86–253
Golfweek.com readers: We value your input and welcome your comments, but please be respectful in this forum.
---
---
---
---
---
---
---
---
---
---
---
---
---
---
---
---
---
---
---
---
---