Junior Girls
East, West Wyndham Cup teams named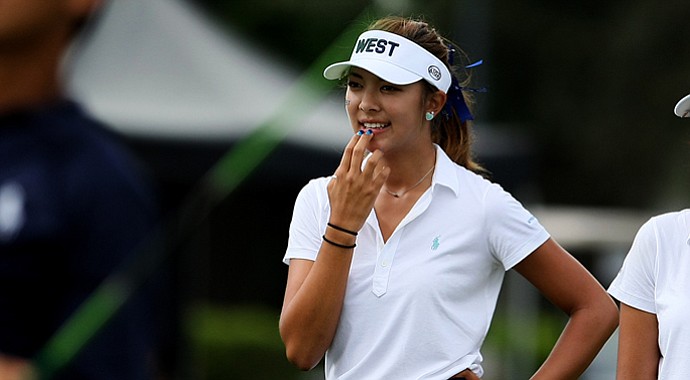 Thursday, June 27, 2013
Thirty-six players have been named to the Wyndham Cup teams (East, West) set to take place at The Bridges at Rancho Santa Fe Golf Club on July 15-18. The final four spots will be based on the Polo Golf Rankings after the Rolex Tournament of Champions on July 8-12.
Alison Lee, No. 1 in the Golfweek/Sagarin Junior Rankings, will participate in her third Wyndham Cup. She has had two consecutive victories in 2013 – the Rolex Girls Junior Championship and the Mission Hills Desert Junior.
Brad Dalke and Scott Scheffler, two players ranked within the top 10 of the Golfweek Rankings, will play in their third Wyndham Cup as well.
In 2012, the East Team retained the Cup after reclaiming it for the first time since 2004 in Orlando, Fla., at Bay Hill Club & Lodge.
• • •
Wyndham Cup teams, as of June 27:
Boys
East: Zachary Bauchou, Jorge Garcia, Max Greyserman, Benjamin Griffin, Tae Wan Lee, William Register, Jimmy Stanger, Adam Wood, Carl Yuan
West: Derek Castillo, Austin Connelly, Brad Dalke, Matt Gilchrest, Danny Ochoa, Brandon Pierce, Scott Scheffler, Jacob Solomon, Peter Thorseth
Girls
East: Karen Arimoto, Sierra Brooks, Abbey Carlson, Mai Dechathipat, Nicole Morales, Shawn Rennegarbe, Bailey Tardy, Kuriko Tsukiyama, Samantha Wagner
West: Alexandra Kaui, Alison Lee, Amy Lee, Andrea Lee, Brooke McDougald, Hannah O'Sullivan, Krystal Quihuis, Kathleen Scavo, Bethany Wu
Information from the AJGA was used in this release
Golfweek.com readers: We value your input and welcome your comments, but please be respectful in this forum.
---
---
---
---
---
---
---
---
---
---
---
---
---
---
---
---
---
---
---
---
---