East Coast junior roster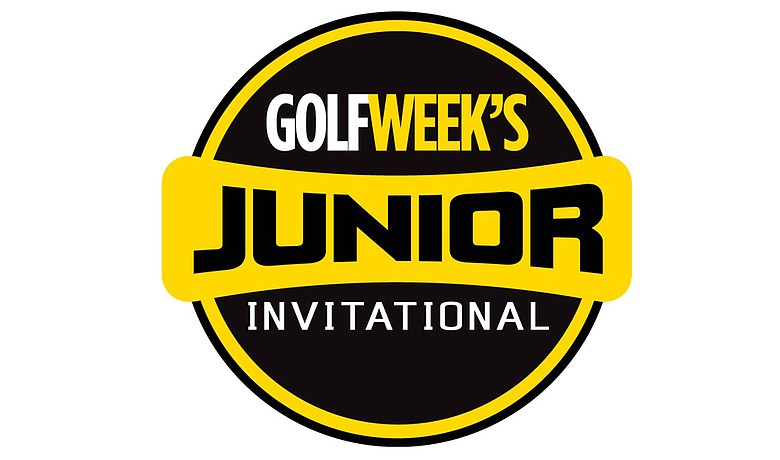 Monday, January 6, 2014
The 2013 Golfweek East Coast Junior Invitational will take place Nov. 2-3 at Shingle Creek Golf Club in Orlando.
Invitations have been sent to all players in the top 200 of the Golfweek/Sagarin rankings and to players having earned special invitations. Any player that did not receive an invitation and believes should have may send an email to tournament manager Carlton Reese at [email protected]
Any player that would like to petition the committee for a special invitation may send a request and a golf bio to [email protected]
The following is a list of players currently registered:
BOYS:
Seiya Liu, Beverly Hills, CA
Davis Kiger, Harrisburg, NC
Kyle Mueller, Watkinsville, GA
Shota Ozaki, Tokyo, Japan
Samuel Uhland, Jacksonville, FL
James Clark III, Columbus, GA
Matthew Lowe, Farmingdale, NY
Priyanshu Singh, India
Tyler Young, Kennesaw, GA
Archer Price, Gastonia, NC
Gabriel Lench, Lake Mary, FL
Anthony Gabriel, West Palm Beach, FL
Jalen Ledger, Palm Beach Gardens, FL
Tyler Green, Columbia City, IN
Will Dickson, Providence, RI
Callahan Elzey, Fort Wayne, IN
Jackson Lang, Lexington, MA
Joshua Seiple, Castle Rock, CO
Will Chandler, Atlanta, GA
Ryoto Furuya, Wesley Chapel, FL
Billy Johns, Johns Creek, GA
Claudio Correa, Santiago, Chile
Jose Montano, Bradenton, FL
Matthew Plunkett, Ponte Vedra Beach, FL
Thomas Lewis, Westfield, IN
Santiago Lopez, Boca del Rio, Mexico
Fred Allen Meyer, Nicholasville, KY
Payton Taylor, Vero Beach, FL
George Gardner, Southlake, TX
John Shimp, Charlotte, NC
Anthony Truong, Ho Chi Minh City, Vietnam
Patrick Wu, Taipei, Taiwan
Zach Gurtner, Bremen, IN
Kevin Slayden, Ponte Vedra Beach, FL
Colin Hamilton, Westlake, TX
Spencer Klimek, Columbia City, IN
Philip Knowles, Bradenton, FL
Patrick Allgeier, Fort Wayne, IN
Derrick Villareal, Hartland, WI
Henry Hui, China
Jorge Villar, Puebla, Mexico
Manuel Torres, Venezuela
Alvaro Escalada, Madrid, Spain
Andres Felipe Arango, Guayaqil, Ecuador
Luis Rodrigo Cordova, Leon, Mexico
Gerardo Herrera, Morelia, Mexico
Juan Diego Sanchez, Sapopan, Mexico
Patrick Albanesi, Avon, CT
Greyson Porter, Clearwater, FL
Kaito Onishi, Tokyo, Japan
Qi Wen Wong, Bradenton, FL
Jake Kevorkian, Clearwater, FL
Tennoshin Ogawa, Ichinomiya-shi, Japan
Harrison Wright, San Diego, CA
Cole Johnson, Parrish, FL
Sam Meuret, Brunswick, NE
Daniel Wetterich, Cincinnati, OH
Thomas Hixon, Rye, NH
Si Thu Ye Yint, Burma
Blake Dyer, St. Petersburg, FL
GIRLS:
Mika Liu, Beverly Hills, CA
Patricia Wong, Walnut, CA
Katharine Patrick, West University Place, TX
Kylie Raines, Dublin, OH
Phyllis Tang, Hong Kong, China
Rei Nakatomi, Tokyo, Japan
Thamonpat Siriko, Bangkok, Thailand
Emily Campbell, Carrollton, TX
Payton Schanen, Milton, GA
Athena Yang, Winter Haven, FL
Clementina Rodriguez, Caracas, Venezuela
Cake Phuchanbanchob, Chiang Mai, Thailand
Emily Uhland, Tyler, TX
Emma Albrecht, Ormond Beach, FL
Lauren Gros, Windermere, FL
Alix Lowe, Farmingdale, NY
Kaeli Jones, Sumterville, FL
Michaela Owen, Suwanee, GA
Bailey Tardy, Norcross, GA
Gabriella Coello, Venezuela
Maddie Rose Hamilton, Louisville, KY
Gina Kim, Chapel Hill, NC
AiLin Li, Windermere, FL
Hana Furuichi, Orlando, FL
Anna Newell, Tampa, FL
Kendall Griffin, Sebring, FL
Kelly Whaley, Farmington, CT
Dylan Kim, Winter Garden, FL
Anna Ruiz, Chihuahua, Mexico
Maria Fassi, Pachuca, Mexico
Ashley Malinchak, Parkland, FL
Ansley Bowman, St. Augustine, FL
Stephanie Liu, St. Albans, MO
Gianna Tomeo, Bradenton, FL
Luiza Altmann, Brazil
Sarah Harrison, Martinez, GA
Riley Rennell, Columbia, TN
Isidora Quevedo, Santiago, Chile
Lisa Unterganschnigg, Austria
Ana Paula Valdes, Morelia, Mexico
Delaney Shah, North Potomac, MD
Golfweek.com readers: We value your input and welcome your comments, but please be respectful in this forum.
---
---
---
---
---
---
---
---
---
---
---
---
---
---
---
---
---
---
---
---
---