Levin (thumb) likely to miss rest of 2013 Tour season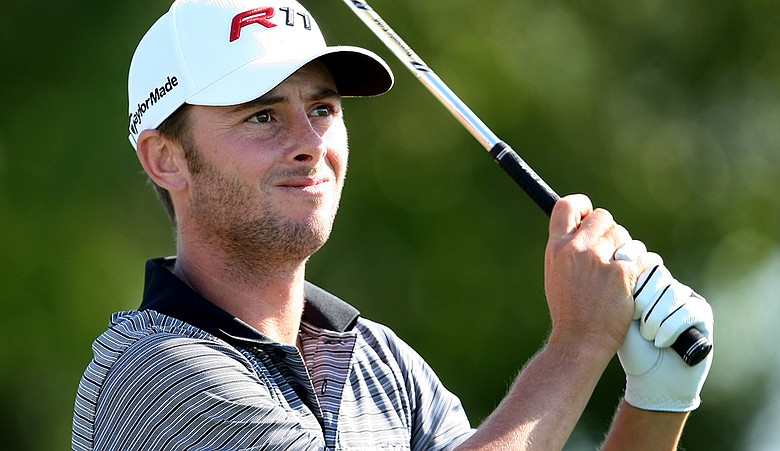 Friday, February 15, 2013
PACIFIC PALISADES, Calif. - Spencer Levin says he probably won't be playing golf again until next season. The silver lining? With the PGA Tour's new year-round schedule configuration, the start to the 2014 season is only eight months away.
Levin, 28, tore the ulnar collateral ligament in his left thumb last fall and had surgery to reattach the ligament in October. A native Californian, Levin had hoped to rejoin the Tour at least in time for beloved West Coast stops in magical places such as Pebble Beach and Riviera. But on Wednesday, he was at Riviera in sneakers, only there to pop onto the practice area to say hello to a few of his Tour buddies.
"I'm probably going to wait until next year," Levin said. "Since it's a short year, the first tournament starts in October, so I'll probably wait until then, wait for my hand to get better, and just take it easy.
"I've been practicing a little bit here and there. I can hit balls, which is nice. A month ago I couldn't do much, so it's actually been improving pretty quick. It's not 100 percent. But I can play golf a little bit here and there, which is a lot better than sitting on the couch."
Levin earned $1.2 million last season, one year after his best season on Tour, in 2011, when he had 13 top-25 finishes and earned $2.3 million, finishing 31st in earnings.
Levin's injury, which he said Wednesday occurred when he hit a shot "and something felt weird," was not the toughest setback he faced in the second half of 2012. In mid-August, Levin's stepbrother, Blake Wiklund, died suddenly at age 28. The two had grown up together and were only six months apart.
Levin showed up at the Deutsche Bank Championship and tried to play through his grief, but opened with an 80 and withdrew from the tournament. That was his last official round.
He said when he resumes his profession, likely in October, he'll do so with with a fresh perspective.
"I would like to think it (getting back) would help me out," Levin said. "It's funny – I didn't realize how much I enjoyed playing competitive golf until I got hurt. It makes you realize not to take too many things for granted. . . . I'm already excited about coming back. And when I do, I already know I'm going to think about things a lot differently."
Golfweek.com readers: We value your input and welcome your comments, but please be respectful in this forum.
---
---
---
---
---
---
---
---
---
---
---
---
---
---
---
---
---
---
---
---
---