College Men
Men's spring preview: Big 12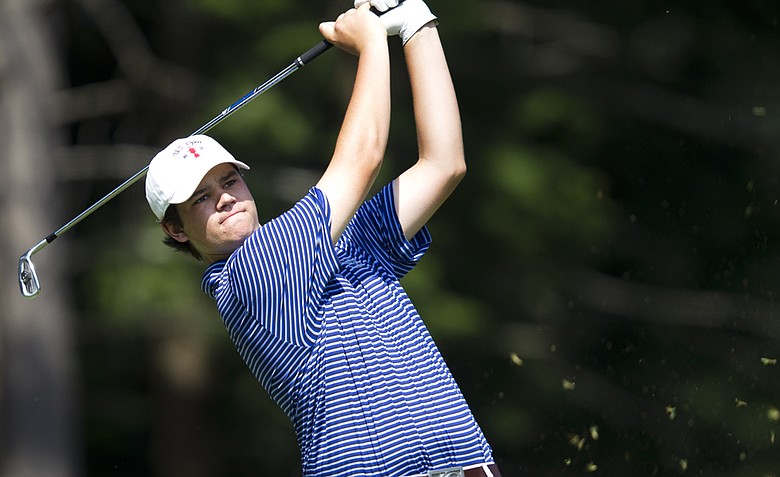 Tuesday, January 8, 2013
Editor's note: Over the next month, Golfweek.com will be previewing every conference that has an automatic bid into the NCAA Regionals. For all of the men's conference capsules, click here.
• • •
Heading into the spring season the big, burning question within the Big 12 -- and the nation for that matter -- is: How will Texas respond to the loss of sophomore Jordan Spieth, who turned pro in mid-December?
Spieth was the Big 12 Conference Player of the Year last season while gaining first-team All-American honors and helping lead the Longhorns to their first NCAA title since 1972.
Texas finished the fall season No. 2 in the Golfweek/Sagarin Rankings, thanks in part to Spieth, who in three starts posted two top-five showings (T-2 at Carpet Capital and fifth at Isleworth).
For veteran Longhorns coach John Fields, it means finding someone who will step up and fill some impressive shoes -- a most difficult task but one which he has dealt with in the past, including to start the current season.
"After last season we lost a first-team All-American in Dylan Frittelli (a senior who sank the title-clinching birdie putt for Texas at the NCAA), but then (freshman) Brandon Stone came in this year and has done a fantastic job for us," Fields said. "He won his first tournament as a college player (Carpet Capital) and had strong showings at the Preview and Isleworth and is ranked No. 3 in the Sagarin."
"Jordan turning pro didn't come as a big shock to us," Fields said. "Now it's time to move on and hopefully someone will step up and help fill some of that void."
One could be Beau Hossler, one of the country's top junior players who will enroll at Texas this month for the spring semester. According to Fields, the original plan was to have Hossler not play this spring in order to get himself acclimated with the school, classwork and teammates.
Fields said that still might be the case. After Hossler makes his way on campus, begins classes and starts working out with the team, Fields said the two would evaluate the situation and come up with a decision that works best for the young standout and the team.
"We'll give it a bit of time and see where we stand," Fields said. "Right now it's up in the air (whether Hossler plays this spring). We certainly want to do what we all feel is best for Beau and his college career."
No matter how that shakes out, Fields remains confident the Longhorns will still be a team to reckon with for the rest of the season.
"Considering we've lost Dylan and Jordan since the end of last season, I still feel we are in as good a position as possible," he said. "I really like where we are going into the future. We still have three players off our national championship team (Julio Vegas, Cody Gribble and Toni Hakula), plus a very good freshman in Brandon. And Vegas and Gribble have been third-team All-Americans over the last two years so we know they have talent, as does Hakula."
The Big 12 has nine teams competing in golf. After last season, Texas A&M, the defending conference champions, and Missouri left to join the Southeastern Conference. TCU is one of the league's newcomers and has long held a national golfing prominence. West Virginia also is new. The Mountainers dropped their men's golf program in 1982, but is expected to get it going again in the near future.
Among the leading Big 12 title contenders are Oklahoma State, Texas Tech, Baylor and Oklahoma, along with TCU. After winning seven consecutive league titles since 2005, Oklahoma State had an off season in 2011-2012 (when it lost three first-team All-Americans, including Peter Uihlein after the fall campaign). The Cowboys finished sixth at the Big 12 tournament and for the first time in more than 60 years failed to qualify for the NCAA finals.
Of the nine conference teams, five finished the fall ranked in the top 50 with three others in the top 100. Overall, the league fared well in the fall with seven teams finishing with a better than .500 won-lost record. However, only Texas and Oklahoma State posted winning marks against top-50 competition.
It should be an interesting spring for this conference and while the Longhorns are still the team to beat and should be favored to win their first Big 12 title since winning three in a row (2002-2004), it very well could be a wide open race come conference tournament time in April.
• • •
Where it stands now
Top of the class: Texas
Best player in fall: Brandon Stone, Texas
• • •
Past champions
2012: Texas A&M
2011: Oklahoma State
2010: Oklahoma State
2009: Oklahoma State
2008: Oklahoma State
• • •
Conference capsules
Texas (Golfweek/Sagarin Ranking: No. 2)

Even without last season, first-team All-America selection Dylan Frittelli and Jordan Spieth, the Longhorns pack plenty of power. In the fall, Texas won the Carpet Capital and had top-five showings at the Preview, Isleworth and Stanford Classic. Freshman Brandon Stone has come in and made an immediate impact A win at Carpet Capital helped vault him to No. 3 in the Golfweek/Sagarin Rankings for the fall season.

Oklahoma State (No. 14)

The Cowboys come into the spring on a positive note, having closed out their fall with a victory at Royal Oaks. They also tied for second at the Jack Nicklaus event, but did stumble a bit with an eighth at Olympia Fields and a T-9 at the U.S. Collegiate. Junior Talor Gooch missed the first two tournaments, but came back with a T-2 at the USCC and T-6 at Royal Oaks, and is ranked No. 5.

Texas Tech (No. 33)

The Red Raiders made solid showings with a fourth at Wolf Run and a T-2 at Royal Oaks, but sandwiched in between was a 14th at Isleworth. Finley Ewing IV leads the team, ranked No. 39 and with a pair of top fives in the fall. Clement Sordet (No. 106) has a top 10 as does Henry Todd (No. 397).

Baylor (No. 38)

With top-five showings at the Topy Cup and Tucker and a fall season-ending win at the Warrior Wave, the Bears have a 33-17-3 record, but are only 4-12 against top-50 teams. Sophomore Filippo Zucchetti with a No. 95 ranking led the way in the fall, highlighted by a T-7 at the Rod Myers and second at the Warrior Wave. The Bears are young with their top four players being sophomores.

Oklahoma (No. 44)

It was a so-so fall for the Sooners. The high note was a second at the Mason Rudolph, but a down note was an 11th at Royal Oaks. They also placed seventh at the Gopher and eighth at Brickyard. Overall, Oklahoma posted a 30-24 record, but are just 3-19 against top-50 competition. Freshman Beau Titsworth finished the fall as the team's top performer, ranked No. 151 with three top-20 showings, including a best T-14 at the Brickyard.

TCU (No. 46)

A strange fall for the Horned Frogs. Strange in the fact that they played in only one full-field tournament. Against only three other opponents they opened with a first at the Carmel Cup, but then finished 13th (out of 15) at Isleworth. Obviously, it's going to be a busy spring. Julien Brun, a first-team All-America last season, continues to lead the team with his No. 6 ranking. Next best is Daniel Jennevret at No. 130 and Eli Cole at No. 149.

Iowa State (No. 86)

Closing out the fall with a third place at the Bridgestone for its second top-five showing in four starts was a positive and could produce some confidence. Sophomore Scott Fernandez highlighted the team's individual play. He missed two starts while representing Spain in the World Amateur Team Championship in Turkey, but in his three events he posted a pair of seconds and a third and finished the fall with a No. 9 ranking.

Kansas State (No. 99)

While its final fall ranking may not show it, Kansas State had a pretty darn good fall season with victories at its own Jim Colbert and closing out with a win at Pacific. Overall, K-State was 34-23-1, but only went up against eight teams ranked in the top 50 and were 1-7. No player is ranked within the top 400, with junior Daniel Wood holding the best at No. 429, followed by senior Ben Juffer at No. 469.

Kansas (No. 116)

Twice the Jayhawks finished fifth in the fall (Mark Simpson and Herb Wimberly), but also were 12th at the Falcon and 10th at the Golfweek Conference Challenge and Brickyard. Chris Gilbert notched four top-15 finishes, including a T-5 at the Mark Simpson and T-1 at the Herb Wimberly.

Conference championship

Big 12 Conference Championship, April 22-24, Prairie Dunes Country Club, Huthinson, Kan.

Lance Ringler's prediction

Oklahoma State. This has the makings to be a great few days at Prairie Dunes Country Club in mid-April. It would not surprise if the likes of Baylor, Texas Tech, Oklahoma or TCU were to challenge for the Big 12 title, but I am going to go with the Cowboys to pull this one out and win its sixth title in the last seven years. A lot of talent in Stillwater and you have to assume the depth of that roster will push Oklahoma State to the top.
Golfweek.com readers: We value your input and welcome your comments, but please be respectful in this forum.
---
---
---
---
---
---
---
---
---
---
---
---
---
---
---
---
---
---
---
---
---